The Handling Materials of Crusher Plant:
Crusher plant can process some materials such as pebble, calcite, granite, quartz, concrete, dolomite, iron ore, limestone, iron ore, coal, construction waste, basalt, sandstone, rocks, ore, glass, cement clinker and some metal.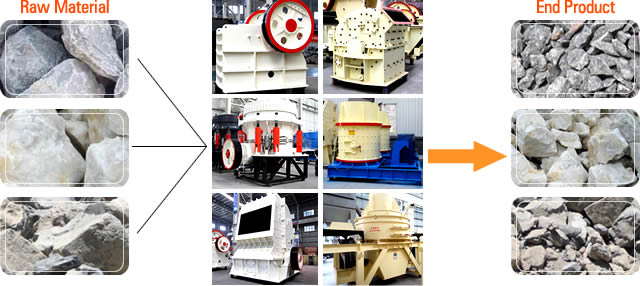 The Application and Features of Crusher Plant:
Crusher plant is ideally suitable for primary and secondary crushing, which is widely used in mining, metallurgy, construction, highway, railway, irrigation and chemical industries, and which has the features of high reduction ratio, even powder sizes, low power consumption and easy maintenance. The crushing strength of this crusher plant is up to 320 Mpa.