The Inner Structure and Application of Mobile Cone Crusher:
Mobile cone crusher is mainly composed of high efficient cone crusher, vibrating screen with perfect performance, belt conveyor, motor, controlling case and so on, which is applied in the industries of pharmaceutics, chemical, metallurgy, food and architecture.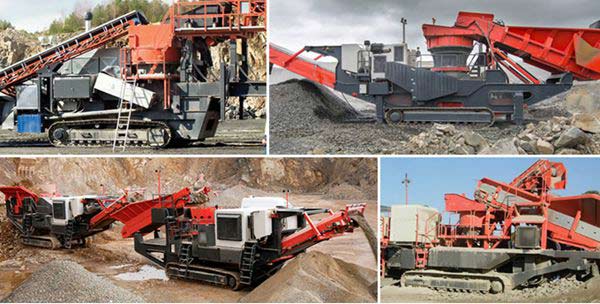 The Performance Characteristics of Mobile Cone Crusher:
1. The integrating installation of the equipments makes strong coordination.
2. Bottom head of the truck-mounted coarse Portable crusher station is high.
3. Mobile cone crusher acts the function of fine Portable crusher.