The Handling Materials and Application of Sand Manufacturing Plant
1. Gravel, rocks, limestone, granite, basalt, diabase, andesite, ore tailing, stone chips.
2. The aggregate production of cement and concrete.
3. The water conservancy of the engineering projects, highways, railways.
4. Building materials, metallurgy, the chemical, refractory, cement, abrasive materials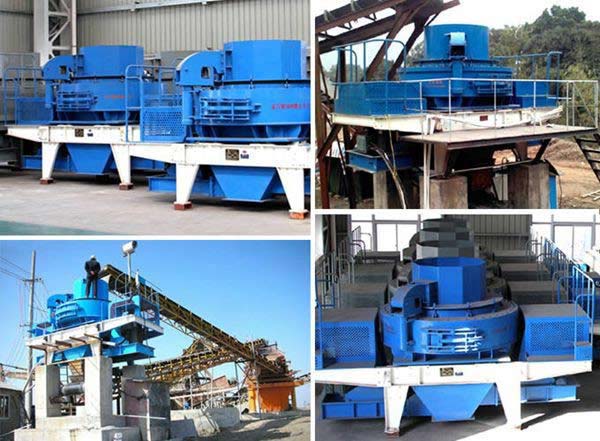 Why Choose Us?
1. Higher efficiency and energy saving, higher crushing ratio. The production capacity of this machine can increase 30% by comparing with those traditional equipment with the same motor power.
2. The lower wearing consumption. The best design on the crushing chamber can decrease the friction, and the operation cost can lower 30% than those traditional equipment, which can directly decrease the investment cost.
3. Easy installation, easy to operate. The weight of this machine is light, and the installation methods are various including mobile and stationary.
4. Automatic inspection, safe and credible operation.