The Application and Handling Materials of Compound Cone Crusher:
Compound cone crusher is widely used in metallurgy, building material, road paving, chemistry and silicate industry and is suitable for processing all kinds of ore and rocks with medium and above medium hardness.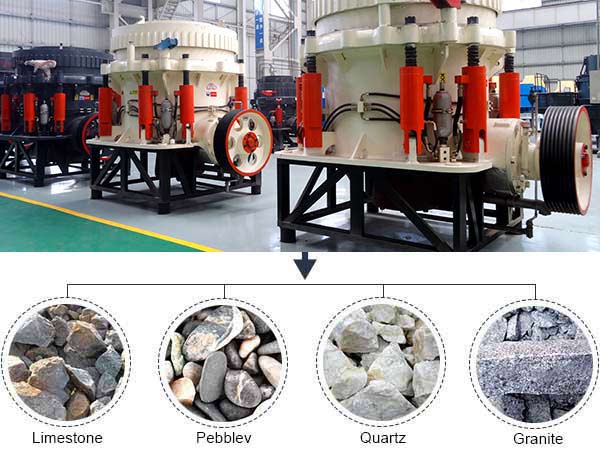 The Advantages and Benefits of Compound Cone Crusher:
This crusher has the features of big crushing ratio, high efficiency, high processing amount, low running cost, convenient adjustment and economical use. Due to the reasonable material selection of spare parts and structure designing, it has long service; and the granularity of the crushed products is even, thus reducing the circulating load.