The Basic Operational Requirements:
1. Good aeration quantity.
We must ensure that the ore pulp can be inhaled enough amount of air when flotation plant works. As the air is pervades more fine and uniform, the more chances of mine particles and air bubbles contact, and the higher efficiency of the flotation plant will be.
2. Cyclic activities. The cyclic activities of ore pulp in flotation plant can increase contact about particle and bubble.
3. Control of pulp level. In the flotation process, sometimes need to adjust the thickness of foam layer and the pulp flow.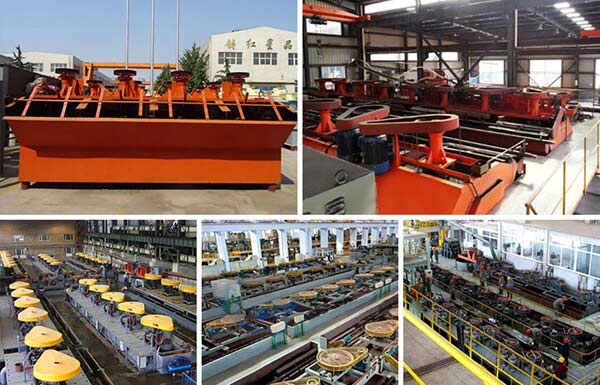 The Excellent Advantages of Flotation plant:
1. High-performance, high efficiency. The flotation machine has an advanced feed inlet, which improves the production efficiency.
2. Advanced technology and unique structure. This machine has the unique structure and the advanced rotor which have been awarded certificates of national patent.
3. Good wear-resistance. The impeller is made of rubber, the wear resistance is strengthened and the replacement period is shortened.
4. Stable and reliable operation.