Jaw crusher's crushing chamber is a space made by the movable jaw and the fixed jaw tooth plates and the side wall of the frame. The design of the crushing chamber affects the crushing effects and the production efficiency of jaw crusher. So the reasonable crushing chamber is a necessary condition to improve the working performance of the equipment. Let's discuss the three improvements of jaw crusher's crushing chamber in the following parts.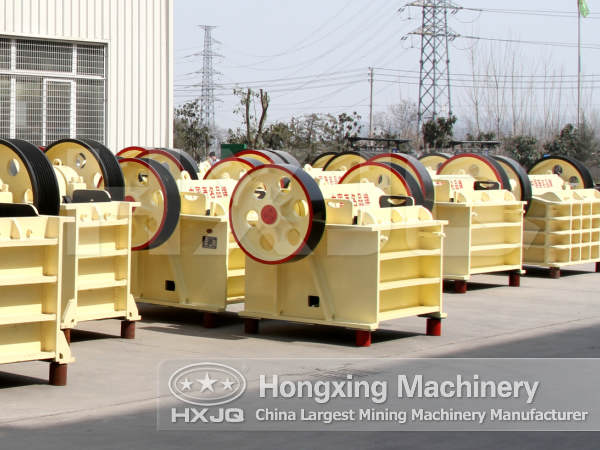 1. Reduce the material clogging. Material clogging phenomenon often occurs at the discharge mouth of jaw crusher. To solve this problem, we can use the curved shape crushing chamber with variable nip angle design. The nip angle gradually increases from the discharge port to the feeding port to reduce the material clogging.
2. Its application is much wider. Dual-discharging ports are used in the dual-chamber. And the two devices are not impacted to each other. Materials can be crushed with the same ratio or different radio. A machine can meet different crushing requirements of different materials.
3. Reduce the wear of the movable jaw. The stroke ratio of the middle of mobile jaw is big, so the central of movable jaw is worn quickly. For this situation, we can make the crushing cavity liner with circular curve, and reasonably determine the height of the crushing chamber to improve the motion characteristics of movable jaw and reduce the wear of movable jaw.