As world's best supplier of aggregate for infrastructure construction, Hongxing Machinery in the industry was firstly passed ISO9001:2008 International quality system certification, European Union CE Certification and Russian GOST Certification, and continuously supply aggregate production equipment, jaw crusher, hydraulic cone crusher, impact crusher, sand making machine and mobile crusher, which have been accepted in all over the world.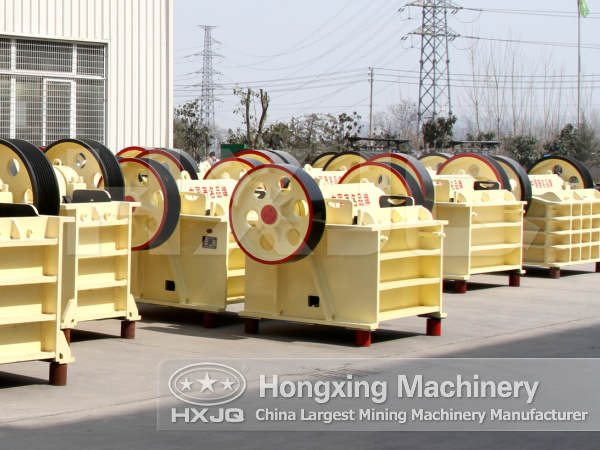 Hongxing Mining Machinery optimized and recombined crushers, sand making machine and screening machine at all stages according to different customers' requirements, in order to customize economical and practical aggregate production system, which ensure that customers with minimal input to obtain the biggest economic benefit. The system adopts environmental protection dry process, use the pebble, limestone, granite, basalt, leftover material, waste, construction waste, stone chips and rice as raw material to produce high quality gravel aggregate.
The World-class HD Germany type jaw crusher researched by Hongxing Mining Machinery has completely independent intellectual property rights, it's appearance broke the monopoly of foreign heavy jaw crusher in mining industry.
The HD Germany type jaw crusher has good performance and big output, it optimized the movement path and cavity of movable jaw plate and determined the best meshing angle and property values, so that this type machine in the context of the same motor has higher output and stability. Heat treatment of forged eccentric shaft, large bearings, machine shaft, labyrinth seal enable the equipment rugged and more reliable. The advanced fixed side guard bolt system enable this type machine more rapid when changing the side guard.
HD Germany Type Jaw Crusher of Henan Hongxing Mining Machinery has been put into use in Hainan quarry plant, Sichuan quarry plant, Russia limonite ore dressing plan, Hebei quarry plant etc, and gain the praise and trust of customers.