Coarse hammer crusher is widely used in metallurgy, mining, chemical, cement, coal, coal gangue, construction, refractory materials and ceramic industries. It is engaging in crushing various rocks and stones with comprehensive strength not higher than 320Mpa into coarse powder and small particles. The main features of coarse hammer mill are sturdy and simple structure, uniform particle size with high crushing and crushing ratio, easy operation and low investment.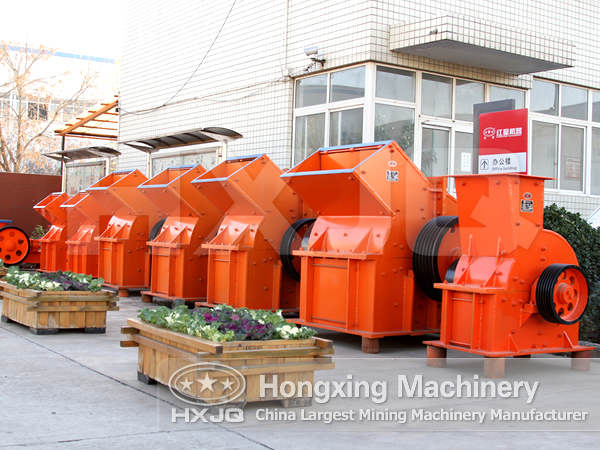 Coarse hammer crusher mainly consists of frame, rotor, support iron and grate bars. The frame is divided into two parts: upper parts and lower part which are welded by steel plates after being cut. Liners made of high manganese steels within the frame can be replaced after being worn out. The motor drives the rotors to rotate quickly in the crushing cavity, and hammers spread outward as a result of centrifugal force from the rotation of the rotors. Large materials entering the crusher through the feed inlet are stricken, impacted and crushed by the high-speed hammers to small size. Qualified materials crushed will be screened out and exit from the gap of the grate bars while the unqualified will be left in the crushing cavity to be further crushed until reach the standard size.The size of the final product can be adjusted by changing the grate bars.The gap between the rotors and the grate bars can also be adjusted according to different requirement.
If you have any other questions about hammer crusher or other products, please leave message or chat online with no hesitate.