The continuous expansion of our national infrastructure construction in recent years makes the demand for sandstone be increased, and the large requirement for sandstone also can promote the market segmentation at the same time, which certainly will require a lot of coal crushers to process those raw materials, so Hongxing founds out that this kind of equipment becomes popular because of the large demand.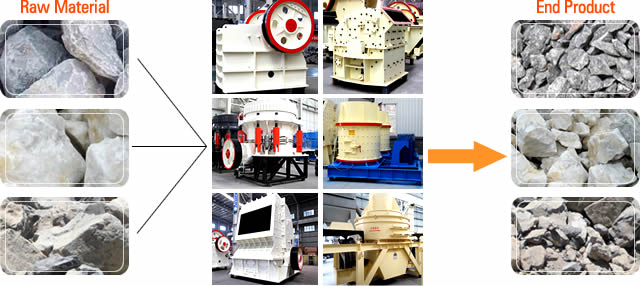 The artificial sand has become the mainstream materials that satisfying the marketing demand because of the shortage of the natural sand in the modern society, and the continuous enormous demand of the whole market certainly will promote the segmentation while more and more people begin to pay attention to this kinds of industry and to invest much more on this field.
Mineral ores must be processed by the crushers before they are being used in the construction, whose crushing efficiency can have the power to directly influence the usage and application in the following projects, so that is the reason why choosing the professional crushers can be one guarantee for the future. Hongxing has been established for more than 30 years, and we consistently takes the high-quality heavy crushers as our important target all the time, and some products such as tertiary crusher, single stage hammer crusher, impact crusher, hydraulic cone crusher get a lot of high compliments from our customers, which also contributes so much to our national infrastructure construction.
Hongxing mining machinery produces one-on-one crushers, so the customers can choose different crushers according to the different raw materials, and the main equipment are including river pebbles sand making machine, coal crusher, limestone crusher and so on.
Mineral ores are one kind of precious resource, who can take full advantage of this materials abundantly can occupy the opportunities to success at last. Chances are being left for those persons who has been preparing for all the time, so Hongxing mining machinery will cherish this chance in order to realize our purpose of building our famous brand in one short time.