The demand for the sandstone aggregate is becoming higher and higher with the continuously comprehensive development of our national economical establishment and the infrastructure construction in recent years, and there has made some breakthrough in the quarry and mineral ores crushing process, and the requirement for the mining crushing equipment also becomes stricter and stricter, so we often say that mining machinery also is having to confront much more challenges while facing the great opportunities.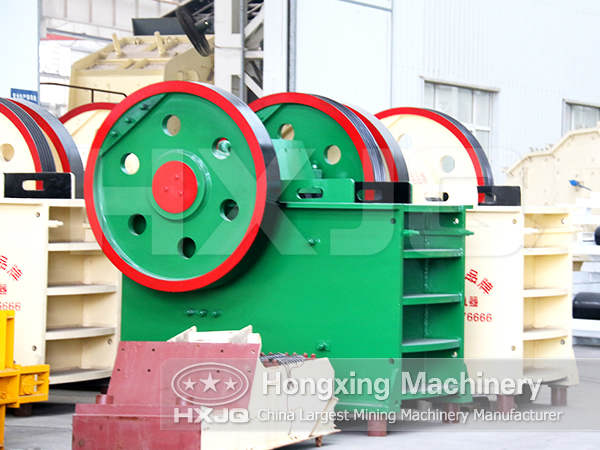 Jaw crusher is being designed and produced in this situation, which is one new type mining equipment, and this machine is taking the advanced international crushing technologies and manufacturing craftsmanship while using the high quality steel castings and the overall steel structure, so it can show its excellent advantages by comparing with the other similar products such as the higher production efficiency, long lifespan, maintenance ratio and so on.
Jaw crusher can be often used in the primary or the secondary crushing process, which can be the first chose to crush the minerals ores whose compressive strength is not more than 320Mpa such as ores, rocks, slags with hardness or some strong abrasive materials, and this machine can be widely used in the following fields such as the mining, the chemical, cement, building construction, road paving, railways and so on.
Jaw crusher made by our company has gotten so much higher compliments from our customers at this right minute, which is famous for its higher efficiency, energy saving, environmental protection and so on, so it has become the first choice for processing the materials with the tough hardness. Its appearance not only can improve the usage ratio and the crushing efficiency of the mineral ores, but also can boost the rapid development of the mineral processing industry while boosting the development of the related fields.