Sand making machine is the core equipment being used in sand production line, which is mainly being used for sandstone aggregate processing in the building construction, so it can provide the better guarantee for the sand used in this field. The specification of sand making machine is more and more with the development of the times.
The gradually complete production specification of sand making machine will make a lot of customers be confused about the choice, so Hongxing mining machinery recommends that to choose the sand making machine should be based on the features of raw materials of the customers.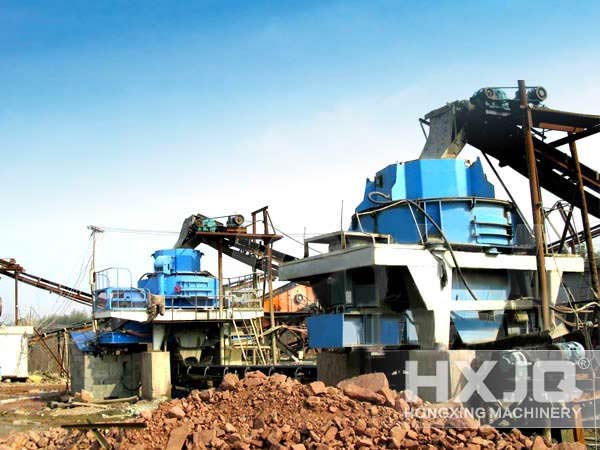 Another element that our customers should pay attention to is the humidity of the raw materials in sandstone production line, otherwise, it will cause the damage on the machine. To choose sand washer to wash and screen the sandstone is necessary if the percentage of clay is higher.
Sand making machine has the higher requirement for the features, granularity and the grade of the raw materials, because the blocking phenomenon will be happened if the raw materials are too thin or too large.