Quartz sand is very common because quartz stones are very widely used. We often see a variety of quartz ore crushing, sand making and grinding process, so the different sizes and fineness of quartz sand or quartz powder have great application value.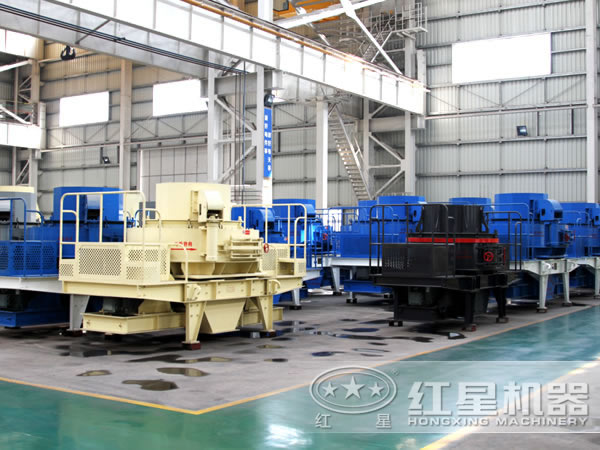 Configured Devices:
Jaw crusher, impact crusher, VSI crusher, linear vibrating screen, vibrating feeder, bucket elevator, belt conveyor
Advantages:
1. It produces 150 tons per hour with high productivity, low equipment failure rate and strong operation stability. It can adapt to various operating environments with flexible equipment combination and diversified configuration.
2. The structure of this production line is compact, which saves space. The distance between the devices is proper what makes the material efficient circulation and improves operating efficiency.
3. It has a high degree of automation and effectively reduces the cost of labor management. Automatic and intelligent sand making process can realize remote control of various processes.
4. A complete set of dust removal and noise removal devices configured in the process can effectively reduce dust and noise pollution. It is equipped with energy-saving drive device to save more power.
Process Flow:
The large quartzite is broken by jaw crusher to less than 200mm, then through impact crusher to become less than 50mm. After that, the vibrating screen is used to control the specifications. If the granularity is satisfied, it will be sent into the VSI crusher for sand making, and the unsatisfied sand will be reprocessed until qualified. Conveyors and elevators are responsible for the conveyance of materials, and the number of them is considered by the requirement of this process.