The vertical shaft sand maker is also called vertical shaft impact crusher. It has the characteristics of large handling capacity, high output, high degree of automation, excellent grain shape, durability, high efficiency and energy saving. It can be widely used in chemical industry, metallurgy, medicine, construction, building materials, glass, road, railway and many other industries in the field.
The price of this sand maker is determined by several factors, including the followings:
1. Models
With different types of vertical shaft sand making machine, the prices are also different. Generally, the larger the size of the vertical shaft sand maker is, the higher the price compared to the smaller model will be. Because the large model uses more raw materials, the processing capacity is large, the efficiency is high, and the economic benefit is also high, so the price is relatively high.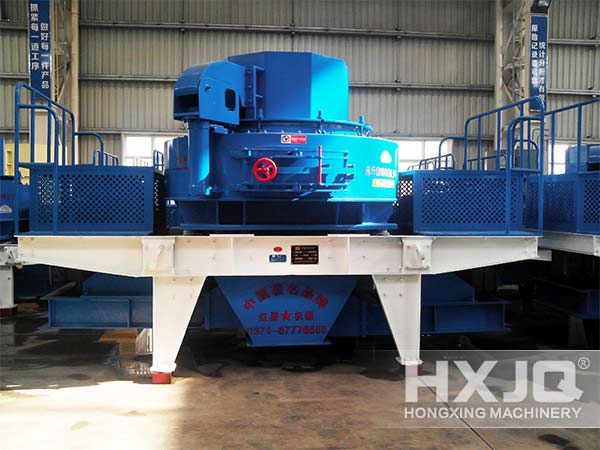 2. Different manufacturers
The prices of different vertical shaft sand makers are different, because different manufacturers have different production strength and different input in the imported technology, so the cost of equipment will be different, and the price will also be different.
3. Different quality
The price of the equipment varies with the quality of the equipment, because the high-quality equipment is manufactured by choosing high-quality raw materials and processing through advanced technology. It is more stable and reliable in actual operation, and brings more economic benefits to users with advantages of low failure rate and long lifespan.
Advantages
1. Widely used
The vertical shaft sand maker can be widely used in smelting, building materials, building materials, chemical engineering, water conservancy, highway, railway and other industries, and can also be used for crushing and processing medium hardness ore materials with hardness less than 320Pa.
2. Excellent performance
The design of the equipment is reasonable and advanced, and the degree of automation is high. It can realize the function that a tractor serves several purposes. Moreover, the product granularity is good, and it is flexible to use and easy to maintain.
This paper briefly introduces the price influence factors and advantages of the vertical shaft sand maker, and hopes to be helpful to the majority of users. Hongxing machinery professionally produces the vertical shaft sand maker for more than 30 years with transparent prices, reliable quality, advanced technology, if you need to know more about the detailed information and the latest quotation, welcome to inquire and purchase!