The Methods of Decreasing the Abrasion of the Jaw Crusher
In the operation process of the jaw crusher, there may be some abrasion. In order to decrease the abrasion of its components as far as possible, you should select the machine scientifically and operate it and select the material reasonably. Certainly, the maintenance of the jaw crusher should also be noticed. Here, Hongxing will talk about the methods of decreasing the abrasion of the jaw crusher.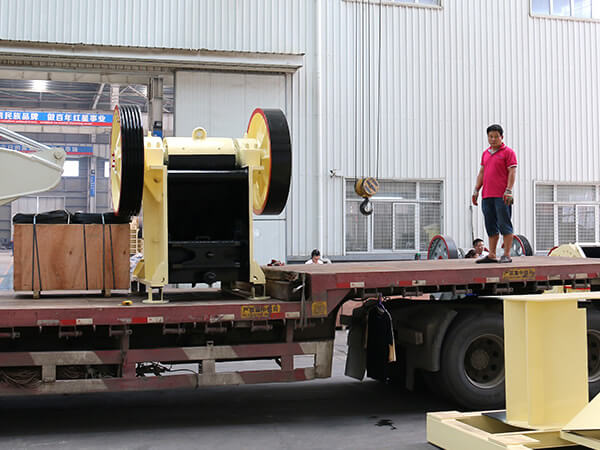 In the operation process of the jaw crusher, there will be some problems. For example, the abrasion of the movable jaw plate or the fixed jaw plate will cause the abnormal operation of the jaw crusher and the lack of its crushing capacity. If the jaw plates do not touch the surface of the machine stably, the rotating speed of the eccentric shaft is excessively high, or the crushed material cannot be discharged immediately, the crushing cavity of the machine will get stuck and the jaw plates will be worn. If the angle between the movable jaw plate and the fixed jaw plate is too big, which has exceeded the normal range, the machine cannot be of high strength or wear resistance.
You're reminded by Hongxing that the new jaw plates must be fastened well and they should touch the surface of the machine stably. There can be a layer of material with nice plasticity between the jaw plate and the machine. There should be a spot test of the material. Once there is big change of the property of the material, the specification of the machine should be changed in time to make it accord with the material. The jaw plate must be made from the material with high hardness and wear resistance. Besides, the worn jaw plate should be replaced immediately.
Only when the jaw crusher is being in the normal operation can the material be fed into it. The material should be fed into the crushing cavity evenly. In the normal case, the temperature of the bearing should not exceed 35℃.