Which Factors Can Influence the Price of 250x400 Stone Crusher
250x400 stone crusher is a common used type in many crusher models, which is mainly used for crushing and processing materials. Due to its simple structure design, big crushing ratio, stable and reliable operation, large processing amount, high production efficiency and yield, low fault rate, and long used lifespan, it is widely used in construction, build materials, highway, railway, cement, chemical industry and other fields. So how much is 250x400 stone crusher in the market? What are the factors can affect the price? Here is a detailed look at what are the price factors for the 250x400 crusher?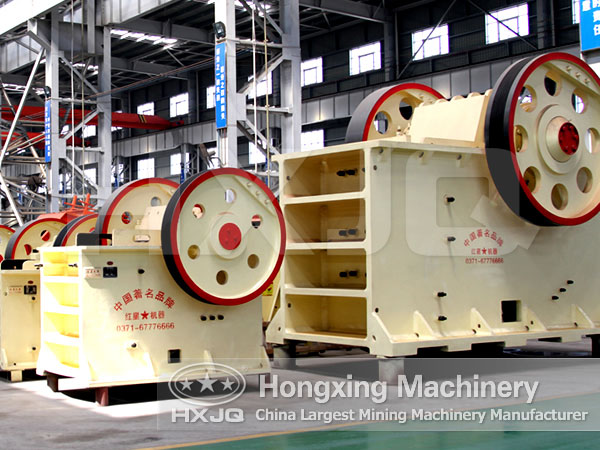 The price is different in the market. It is determined by many factors, and the main factors are the following:
1. Production Cost
When producing 250x400 stone crusher, the manufacturer needs to invest in technology, technology, manpower, material resources and time and other aspect. From the purchase of raw materials to transport, in the early stage of R & D, design, production and sales, etc., a lot of production costs have be put, so when the production cost is higher, the market price of equipment is relatively high; on the contrary, the input of the production cost is less, the market price of equipment is relatively low.
2. Market Supply and Demand
Market supply and demand have an unstable impact on the price of the 250x400 crusher, which is mainly decided by market actual situation. When the supply of 250x400 stone crusher on the market is high, the supply exceeds demand, and the price of the equipment is relatively lower; on the contrary, when the supply small, there will be shortages, and many users will rush to buy. At this time, the phenomenon of "A thing is valued if it is rare" will be appear, and then the price will be increased.
3. Regions Difference
The area is an external factor that affects the price of 250x400 crusher. First, the level of economic development in different regions is different; secondly, the consumption level will be different; the final is the different competitiveness, etc. When the economic level and consumption level are different, the funds invested in equipment, such as raw materials, labor and so on, are different. In addition, due to the different levels of industrial development in different regions, the competitiveness of manufacturers on the market will be different, so different regions will also affect the price of 250x400 stone crusher.
This paper mainly introduce the influence factors of 250x400 crusher price in detail. I hope it can give you some reference. If you want to learn about more detailed information and specific quotation, welcome to free consult online at any time.