A Brief Introduction of Vibrating Feeder
Vibrating feeder is also the feeder we often say. Different regions may be have different names. In fact, the use is the same as the essence. This machine is mainly an auxiliary equipment of material transport and feeding, which can transfer the processed or raw materials evenly to each link.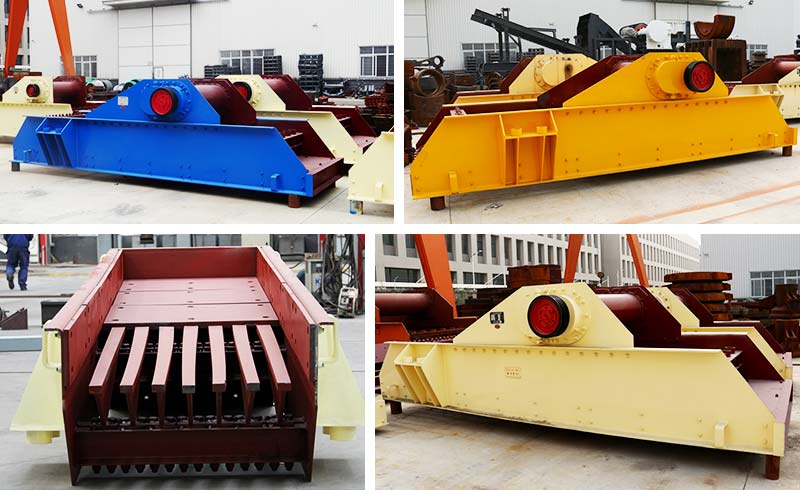 Feeding Size: ≤1500mm;
Processing Capacity: 80-1500t/h;
Common Models: GZD-650×2300、GZD-850×3000、GZD-1300×3600、GZD-2500×5000, etc.;
Performance Features: Simple structure, convenient to install, adjust and operate; feed evenly and quantitatively; strong continuous operation ability; more stable vibration, more stable and reliable operation.
Vibrating Feeder Factory
Here, the author combines years of experience and actual feedback from users in the market to recommend the Hongxing Machinery feeding machine. Why is the Hongxing machine recommended?
1. Hongxing has strong production powerful. We have complete production supporting facilities. In addition, Hongxing have enough economic strength to introduce better processing technology and technology.
2. Safe and environmental friendly. The feeder designed by Hongxing has high production efficiency and large processing capacity. What's more, during the operation, it has small noise and less dust, so the effect of energy saving and environment protection is more remarkable.
3. Durable in use. The wearing parts of the feeding machine produced by Hongxing Machinery are made from high-quality wear-resisting materials, which have strong wear-resisting and pressure-resisting properties and long service life.
4. Hongxing Machinery not only has a prominent advantage in equipment quality and performance, but also a perfect system after-sales service system. Whether it is a pre-sale, in-sale or after-sales service that can be done more comprehensively, it can make users more economical.
Price of Vibrating Feeder
To say the price of the vibrating feeder, it is very normal that the majority of users have also inquired or understood. There may be no specific quotation details on the Internet, or the quotations given when consulting different manufacturers will also vary. That is very normal phenomenon. Users don't have to pay too much attention. Because the specific price is determined by many factors. The manufacturing process, input cost, and model size of the equipment selected by different manufacturers will be different. Therefore, it is very common to have no specific price and different prices from different manufacturers.
No matter how high or low the market price, Hongxing Machinery decided to make users on the basis of equipment quality, performance and service guaranteed, the price is also very affordable. Because Hongxing Machinery is a direct sale type factory, the production strength is stronger, and the management experience is richer and so on. The specific equipment quality, performance, price, market credibility, and public praise can be learned about in detail. For many years, the equipment provided by Hongxing Machinery won users' high praise in the industry. If you want to know more related equipment details and specific preferential quote, please consult our staff online at any time.