!–-[if lt IE 8]> <![endif]–->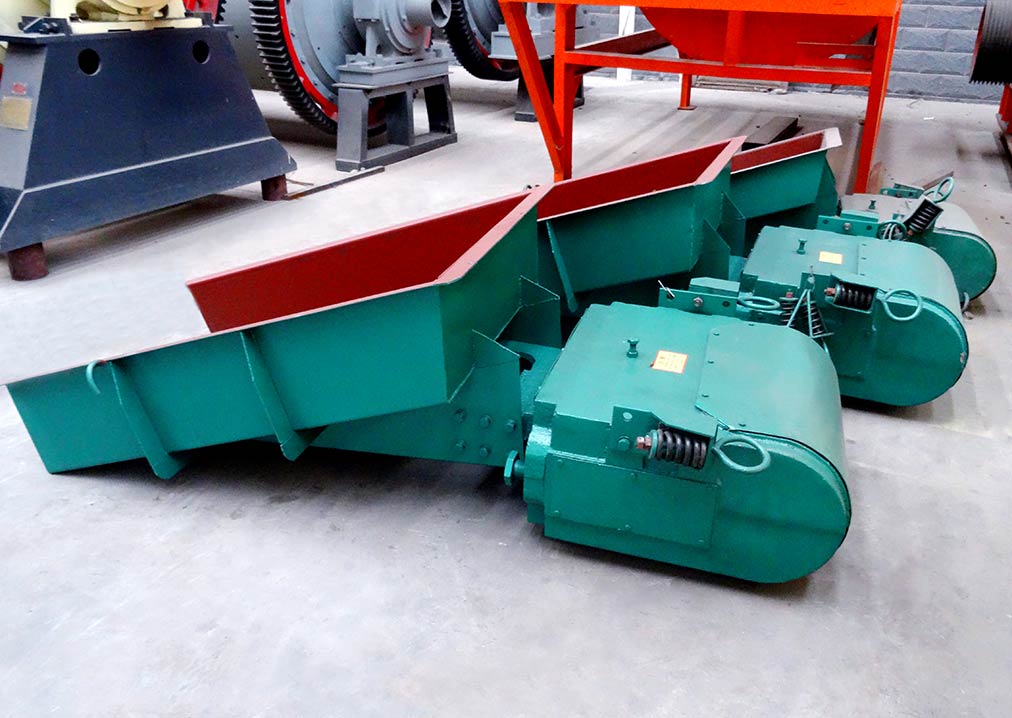 Electric-magnetic Vibrating Feeder
Application fields: Calcium carbonate pulverization processing, gypsum powder processing, power plant desulfurization, non-metallic mineral milling, pulverized coal preparation, etc.
Production capacity:

5-100t/h

Feeding size:

≤150mm
Applied materials: Limestone, calcite, calcium carbonate, dolomite, barite, talc, gypsum, diabase, quartz, bentonite, etc.
Introduction to Electric-magnetic Vibrating Feeder
The electric-magnetic vibrating feeder is used for uniformly or quantitatively feeding materials from the storage silo or other storage equipment to the receiving equipment, and is an essential equipment for automating the flow operation. Widely used in mining, metallurgy, coal, electric power, chemical, glass, refractory materials and other industries, especially in the production of grinding powder is more popular.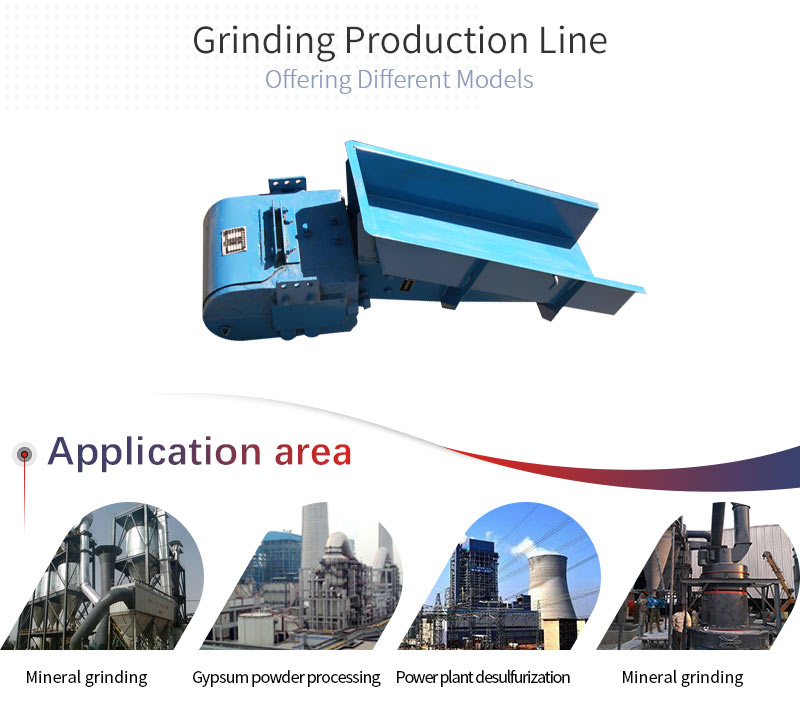 Features of Electric-magnetic Vibrating Feeder
The structure of the electric-magnetic vibrating feeder is mainly composed of a trough, an electric-magnetic vibrator and a damper. The exciter is composed of an electromagnet (iron core and coil), an armature and a main vibration spring installed between the two. It is the excitation source that generates vibration, and the operation of the vibration exciter can be controlled by a certain control device. The structure is simple, the rotating parts do not need lubrication, and the maintenance is convenient.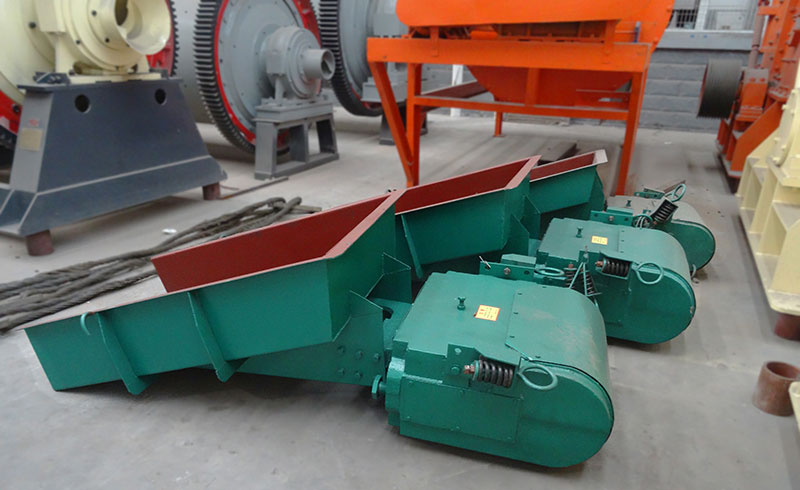 Outstanding Advantages
1. It is convenient to adjust the ore, can adjust the amount of ore to be evenly distributed, and has good regulation performance and no material flushing phenomenon.
2. Uniform feeding, good continuous performance, low noise, low power consumption, closed body can prevent dust pollution.
3. The parts wear less, and the electromagnetic vibrating feeder working time material jumps forward and forwards according to the parabolic trajectory, and the trough wears less.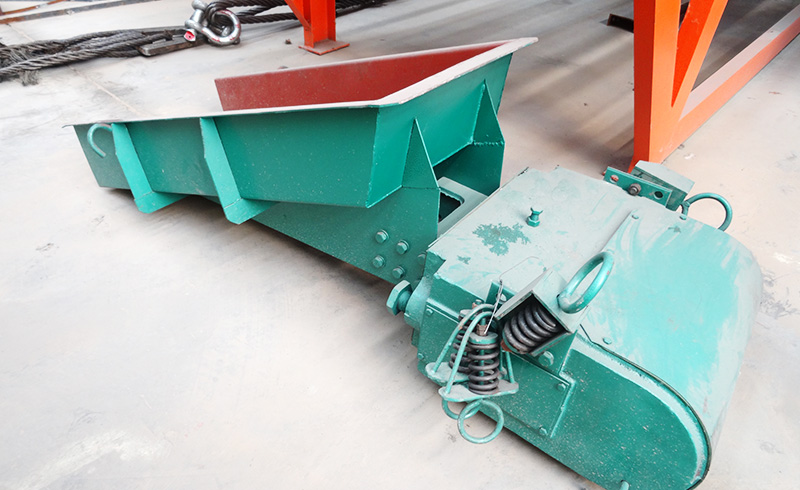 Get a Quote
In order to support you on your requirements, we have prepared more solutions and price. Three ways to get them:
Contact the online customer service
Send an email to info@hxjq.com
Leave your contact detail and requirements in the message box at the bottom of the page
Our project manager and engineer will contact you within 24 hours.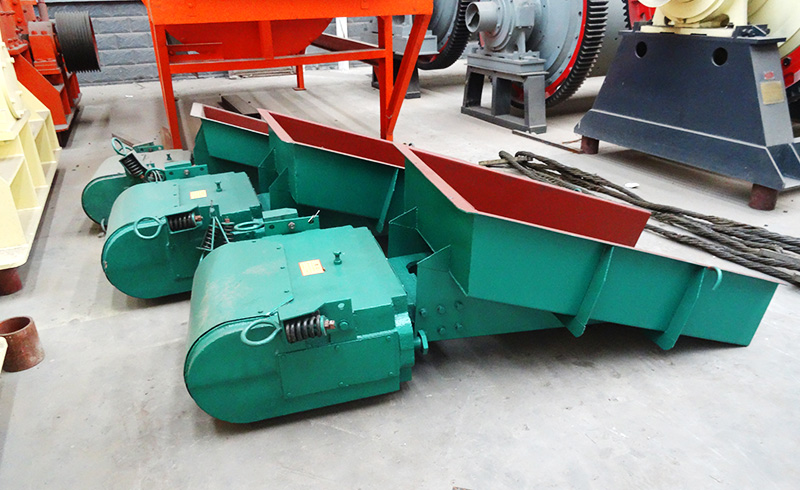 Technical data

Model
Items
Feeding
capacity
(t/h)
Power
(kw)
GZ1
5
60
GZ2
10
150
GZ3
25
200
GZ4
50
450
GZ5
100
650
Quick Way To Get Price
Tell us your need such as capacity, materials, input and output size,we send the quote to you asap
Complete the form or email us (info@hxjq.com) , we will reply to you within 24 hours.
Better to try now / Waiting For Your Inquiry
Contact Us
To Build Product Quality, to Enhance Service Credibility.
CONTACT US
Tel:86-0371-67833161
Office Add:No.8, Tanxiang Road, Zhengzhou, Henan, China.
E-mail:info@hxjq.com
QUICK LINKS
Privacy Guarantee

Hi,may I help you with products, price, etc?