!–-[if lt IE 8]> <![endif]–->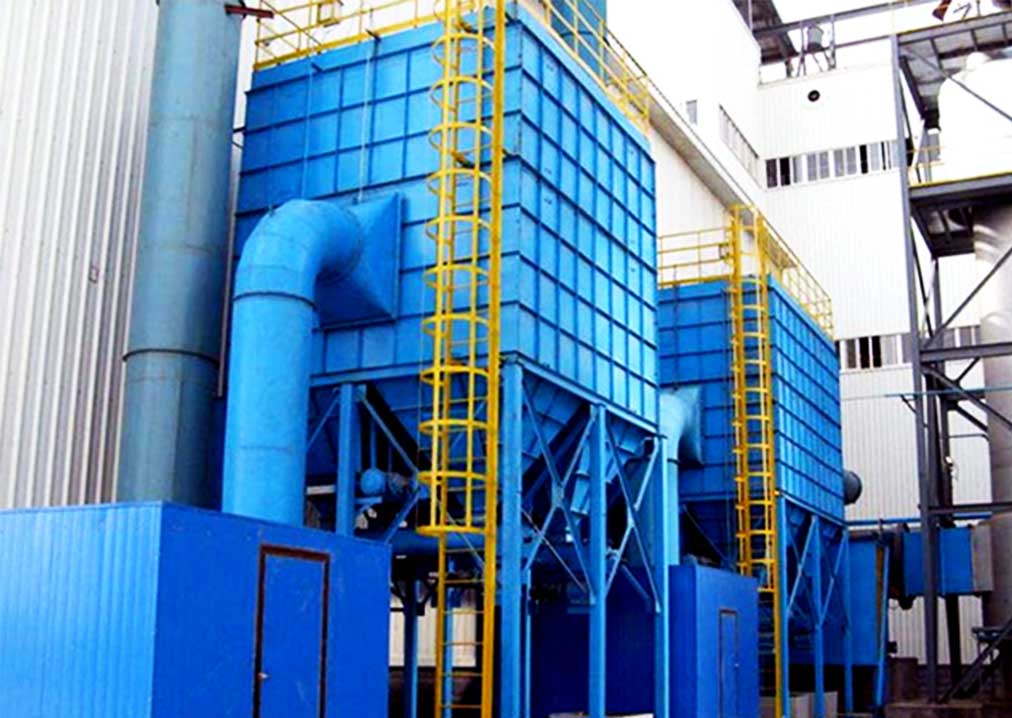 Electrostatic Precipitator
Numbers of Filtration Bags:96-3584
Capacity:

1080-34000㎡/h

Filtering area:

18-165㎡
Application Range:building materials, cement, metallurgy, machinery, chemical and refractory.
The Inner Structure and Function of Electrostatic Precipitator:
Electrostatic precipitator is composed of control box, boosting transformer and rectifier. The voltage outputted by the power supply also has great influence on the efficiency of the dust efficiency, for this reason, the running voltage of the electrostatic precipitator should be maintained in the range of 40-75KV and even over 100KV.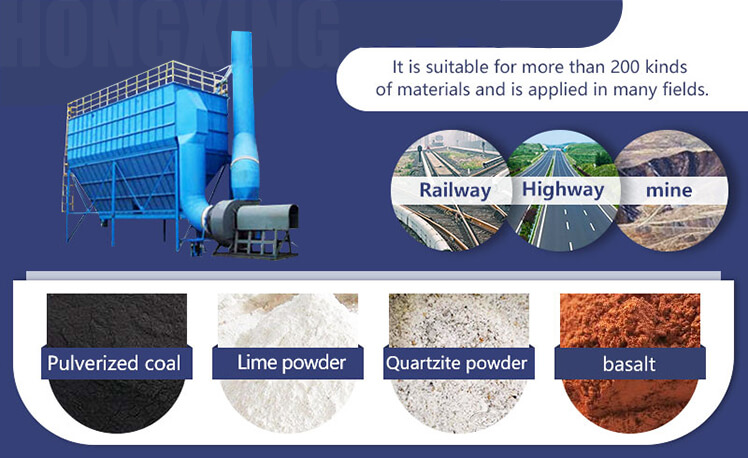 The Advantages and Benefits of Electrostatic Precipitator:
Compared with other dust collecting equipment, electrostatic precipitator has low energy consumption and high efficiency and it can be used in the sites with high temperature and pressure of smoke. Practice shows that the higher the amount of the smoke to be processed is, the lower the investment and operational cost of the electrostatic precipitator will be.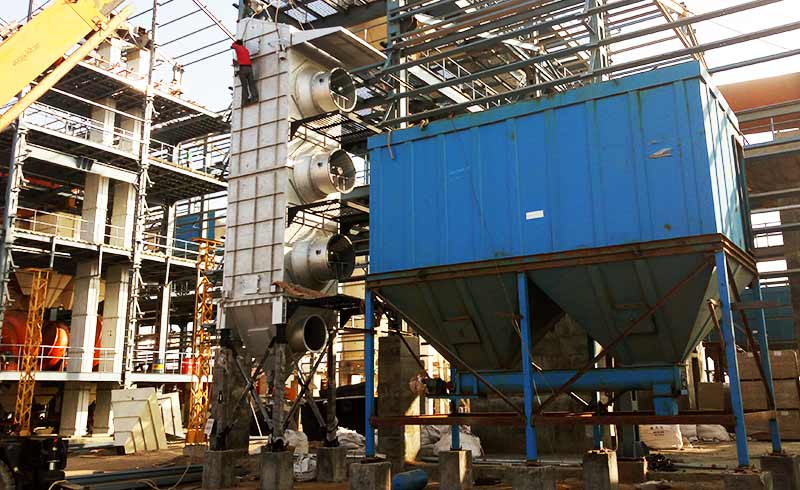 Working Principle
Its purification work is mainly completed through two systems: discharge electrode and receiving electrode. When high pressure direct current is inputted between the two electrodes, anion and cation will be produced in the space of the electrodes and will function on the surface of the waste particles that go through the static electric field. The waste particles will move to the opposite electrode under the field stress and deposit on the electrode, thus achieving the aim of dust collection. There is rapping apparatus on both sides of the system, and when the rapping hammer periodically hits the two sides, the powder dust that stick onto it will be shaken off and fall to the ash bucket and will be discharged from the machine.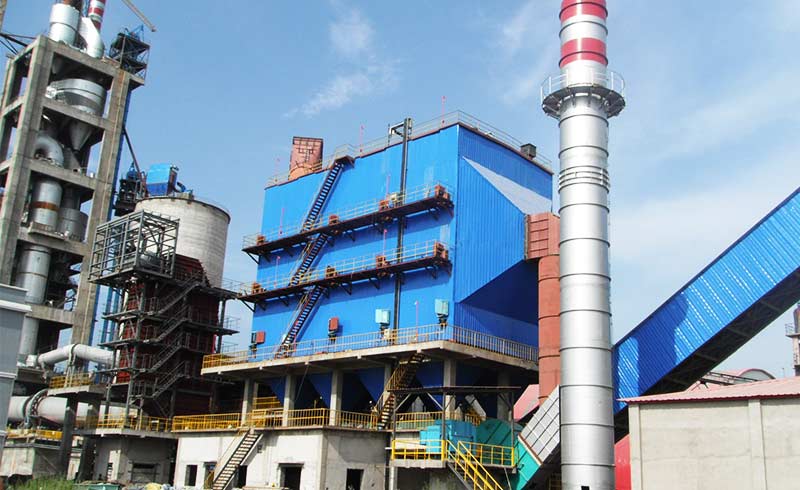 Electrostatic Precipitator Manufacturer
Hongxing Mining Machinery has specialized in the production of mining equipment for more than 30 years. With more than 120 people, the R&D team has been at the forefront of the industry for many years with its excellent technology and excellent service.
If you are interested in our products, please leave your request or send an email to info@hxjq.com and we will respond to you in time!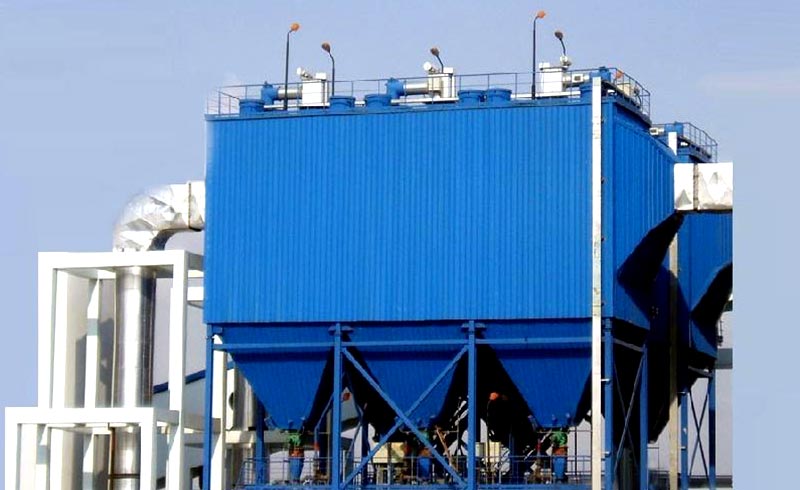 Technical data

Model
filtering area
(m²)
Capcity
(m²/h)
fan model
The fan motor
Number of filter bag
note
DMC24
18
1080~2160
4-72-3.2A
Y90L-2-1.5kw
24
DMC36
27
1620~3240
4-72-3.6A
Y100L-2-3kw
36
DMC48
36
2160~4320
4-68-4A
Y112M-2-4kw
48
DMC64
48
2880~5760
4-68-4A
Y112M-2-4kw
64
DMC80
60
3600~7200
4-72-4A
Y132S1-2-5.5kw
80
DMC96
72
4320~8640
4-72-4.5A
Y132S2-2-7.5kw
96
DMC112
84
5040~10800
4-72-4.5A
Y132S2-2-7.5kw
112
DMC128
96
5760~11520
4-72-4.5A
Y132S2-2-7.5kw
128
Selecting Based on Air Volume.
More Dust, Lower Filter Wind Speed.
8640~14400
4-72-5A
Y160M2-2-15kw
128
DMC150
112.5
6750~13500
4-72-5A
Y160M2-2-15kw
150
10000~20000
4-68-6.3C
Y180M-2-22kw
150
DMC180
135
12000~24000
4-72-8C
Y200L-2-30kw
180
Multipe Dust Collection & Location Timing.
A Settling Room is a Must.
DMC220
165
15000~34000
4-72-8C
Y200L-2-37kw
220
Quick Way To Get Price
Tell us your need such as capacity, materials, input and output size,we send the quote to you asap
Complete the form or email us (info@hxjq.com) , we will reply to you within 24 hours.
Better to try now / Waiting For Your Inquiry
Contact Us
To Build Product Quality, to Enhance Service Credibility.
CONTACT US
Tel:86-0371-67833161
Office Add:No.8, Tanxiang Road, Zhengzhou, Henan, China.
E-mail:info@hxjq.com
QUICK LINKS
Privacy Guarantee

Hi,may I help you with products, price, etc?