Product Introduction
HD German impact crusher is a new type of impact crusher developed by our company based on more than 20 years of experience in research, design, and manufacture of PF series impact crusher.
It can crush more than 200 kinds of materials such as limestone, granite, river pebbles, calcium carbide, quartz stone, dolomite, iron ore, concrete, coal, and gypsum.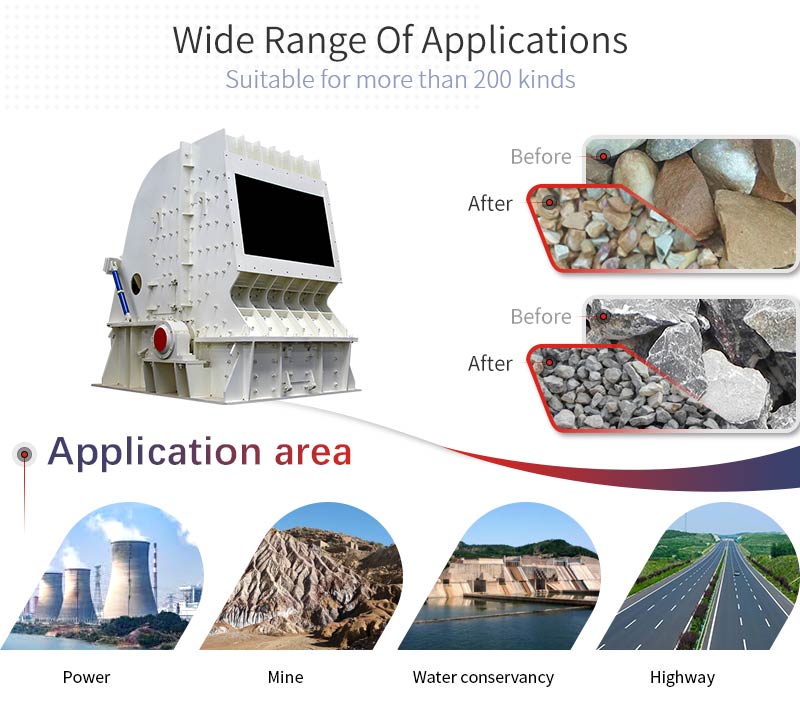 HD German Impact Crusher Features:
1. Optimized crusher chamber, higher throughput.

2. Big feeding port design, can crush bigger material.

3. Add grinding chamber design(alternative), wider application range.

4. Reliable overload and iron pass protection device.

5. Convenient maintenance, safe and reliable.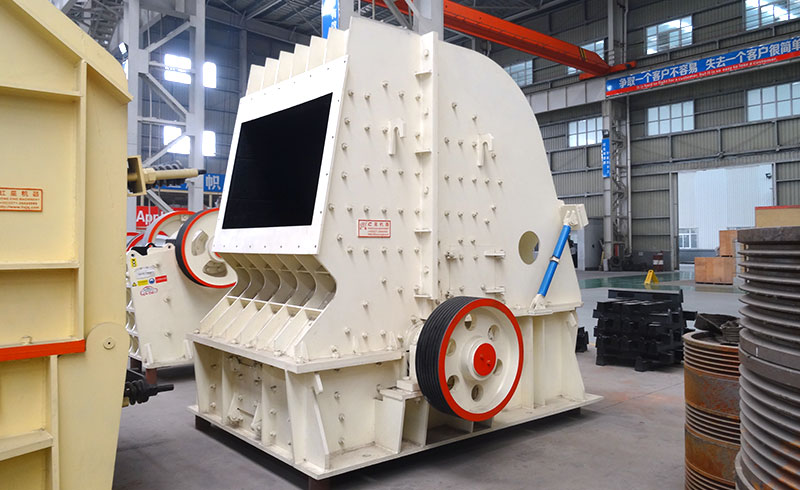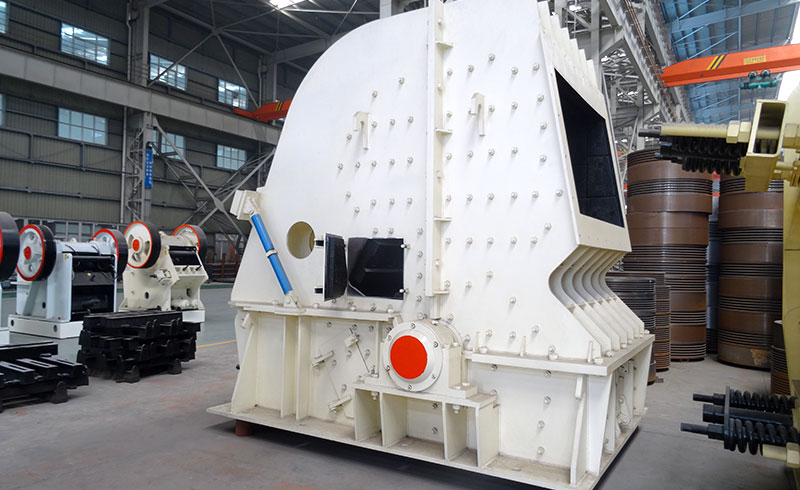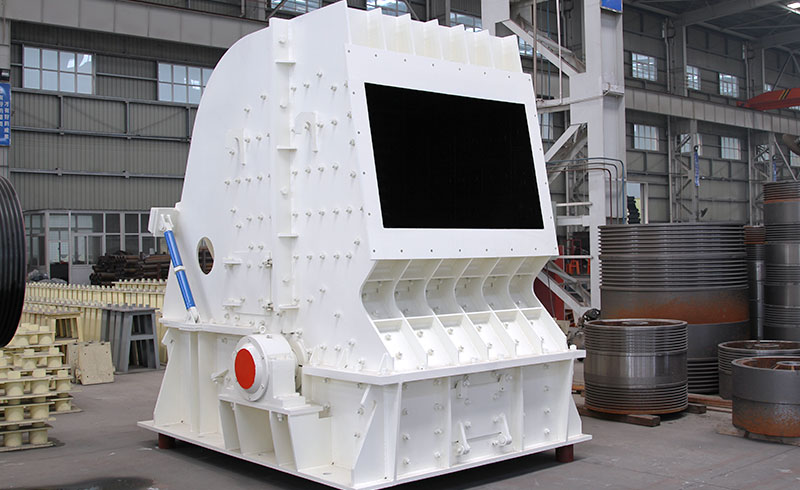 Product
image
presentation
Products Features
This series impact crusher has the features of heavy-duty rotor design, unique hammer locking system, internal lining replacement, easy maintenance. Therefore, the equipment provides a kind of solution of low cost. The performance is outstanding, and the shape of the product is good. Also, the unit operation cost is low and it has a wide range of applicable materials.
Technical data
Model
Rotor(mm)
The Maximum Feeding Size(mm)
Capacity(t/h)
Motor power(kw)
Overall dimension(L×W×H)(mm)
Weight(kg)
-150MPa
-350MPa
HD1110
Φ1040×1000
400
200
90~190
4P 90-132
3000×2360×2385
15875
HD1315
Φ1300×1500
700
300
180~280
4P 200-270
3735×3156×3055
29600
HD1520
Φ1500×2000
1000
400
350~500
4P 400-500
4310×3330×3660
42000
HD1625
Φ1650×2500
1300
500
500~670
4P 500-670
5540×4330×4600
66000
Rotor
(mm)
Discharging
(mm)
Capacity
(t/h)
-150MPa
-350MPa
Φ1040×1000
400
200
90-190
Φ1300×1500
700
300
180~280
Φ1500×2000
1000
400
350~500
Φ1650×2500
1300
500
500~670
For customization, please contact us.
SOLUTION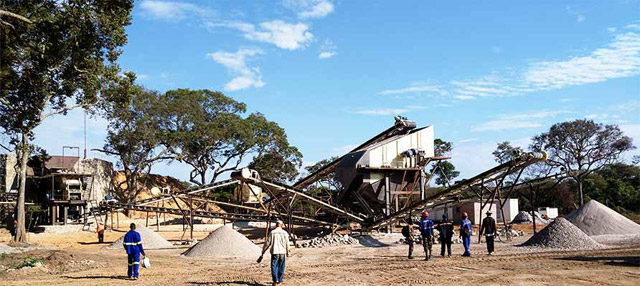 China Henan Hongxing Machinery Mining Machinery Co., Ltd. is a large-scale joint-stock enterprise mainly engaged in the production of heavy mining machines, as well as scientific research, production and sales. The crushing series machines produced by the company are widely used in metallurgical, ch
MORE +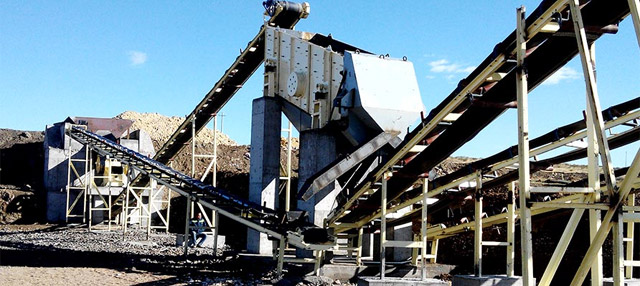 The Stone Crushing Plant produced by Hongxing Mining Machinery has many varieties, models, fast delivery, guaranteed quality. To provide you with one-on-one after-sales service, welcome online consultation.
MORE +