Introduction of mobile belt conveyor
The mobile belt conveyor is a kind of continuous conveying and unloading equipment with high work efficiency and good mobility. It is widely used in ports, docks, stations, warehouses, stockyards, factories and mines to transport coal, sand, grain, chemical raw materials and parts. Items, etc. The mobile belt conveyor is divided into two categories: liftable and non-liftable. The operation of the conveyor belt is driven by the electric drum. The lifting and running of the whole machine are non-motorized.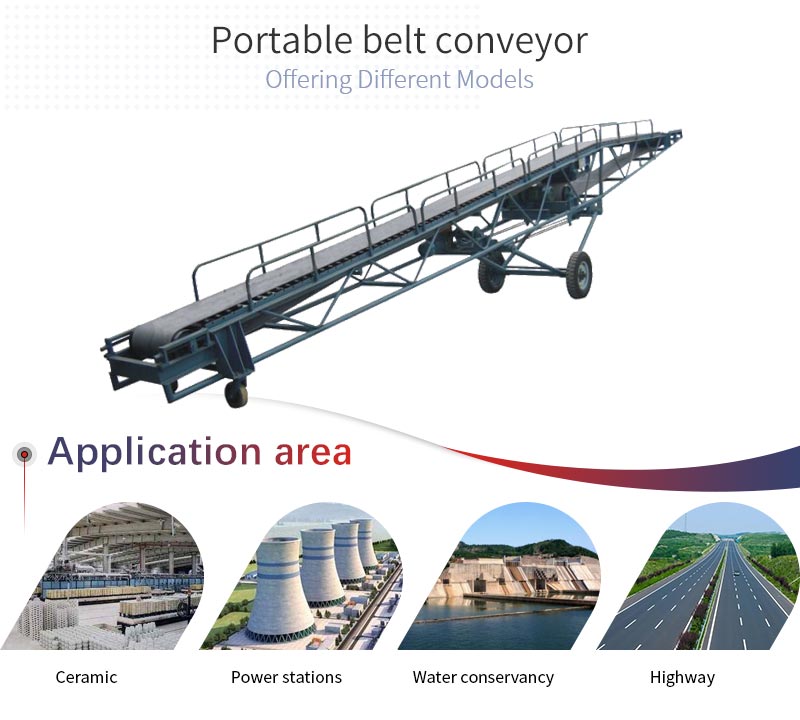 The mobile belt conveyor is suitable for short-distance transportation and loading and unloading of bulk materials or articles. It adopts steel pipe structure, which is light and beautiful and has good maneuverability. The rotating device is a motorized drum, and is equipped with two kinds of walking wheels, a pneumatic tire and a steel wheel. The structure is gathered and the floor space is small. Especially in the form of vertical transmission structure, it is more suitable for use in coal mine underground mining machinery.
Mobile belt conveyor Features:
1. Smooth delivery, can avoid damage to the conveyor

2. The conveyor is equipped with a walking wheel, which can be used for the whole machine to move. The conveying inclination can be adjusted according to actual needs. The luffing mechanism can be manually adjusted or electrically executed.

3. According to the transportation process layout requirements, single or multiple units can be used to form horizontal or inclined conveying systems.

4. Conveyor with special specifications and materials can be designed and manufactured according to user needs

5. Factory direct sales, reasonable price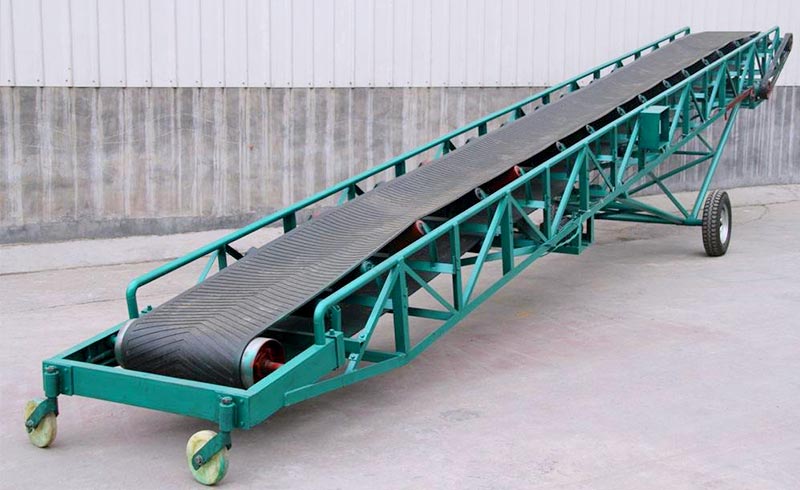 Product
image
presentation
Technical data
| | | |
| --- | --- | --- |
| Model | Capacity(t/h) | Power(kw) |
| DY4031 | 80 | 3 |
| DY50102 | 112 | 4 |
| DY5051 | 145 | 4 |
| DY65102 | 200 | 5.5 |
| DY6551 | 265 | 4 |
Model

Capacity
(t/h)

Power
(kw)
DY4031
80
3
DY50102
112
4
DY5051
145
4
DY65102
200
5.5
DY6551
265
4
For customization, please contact us.