The Major Equipment of Ore Processing Plant
Ore Processing Plant is mainly composed of jaw crusher, ball mill, spiral classifier, mixer, flotation machine or magnetic separator, ore concentrator and dryer machine, and combined with ore feeder, bucket elevator and belt conveyor.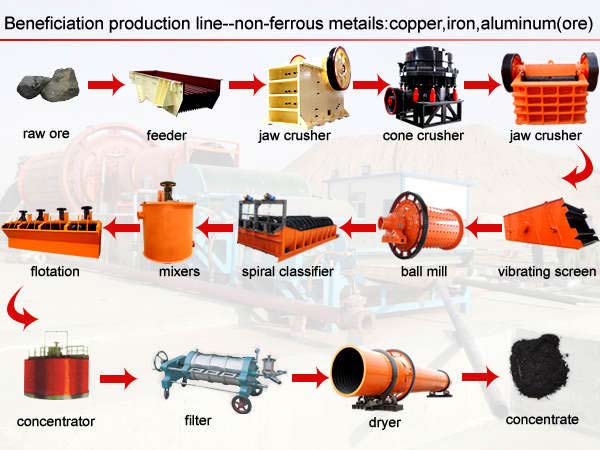 The Production Procedures of Ore Processing Plant
1. Coarse ore need to be primary by coarse jaw crusher and re-crushed by fine crusher or impact crusher.
2. The re-crushed particles will be sent to ball mill to get the sized powder.
3. The powder will be processed by spiral separator in the next stage.
4. Then the mineral will be mixed with additives in the mixer.
5. The flurry will be processed to extract copper in the flotation machine.
6. Then the rotary dryer will dry the concentrate ore, so the copper ore processing equipment is finished by now.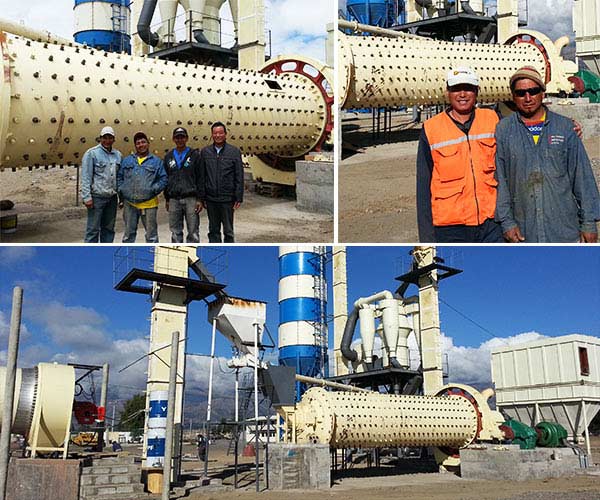 Why You Should Choose Our Equipment?
1. Proving beneficiation technology and consultation.
2. Raw ore testing and evaluation.
3. Site chosen consultation and evaluation.
4. Site design and layout design.
5. Installation, erection, and commissioning instruction.
6. Workers training.