Product Introduction
Three-ring medium-speed micro grinding mill is a new type of ultrafine grinding machine, which adopts the method of grading continuous grinding, and carries out repeated cycle grinding for materials at the same time. The finished product has finer particle size and higher efficiency and can be used for ultrafine grinding of various non-flammable and explosive brittle materials with Mohs hardness no higher than grade 5. Compared with the traditional Raymond mill, it has the advantages of fine particle size and low energy consumption.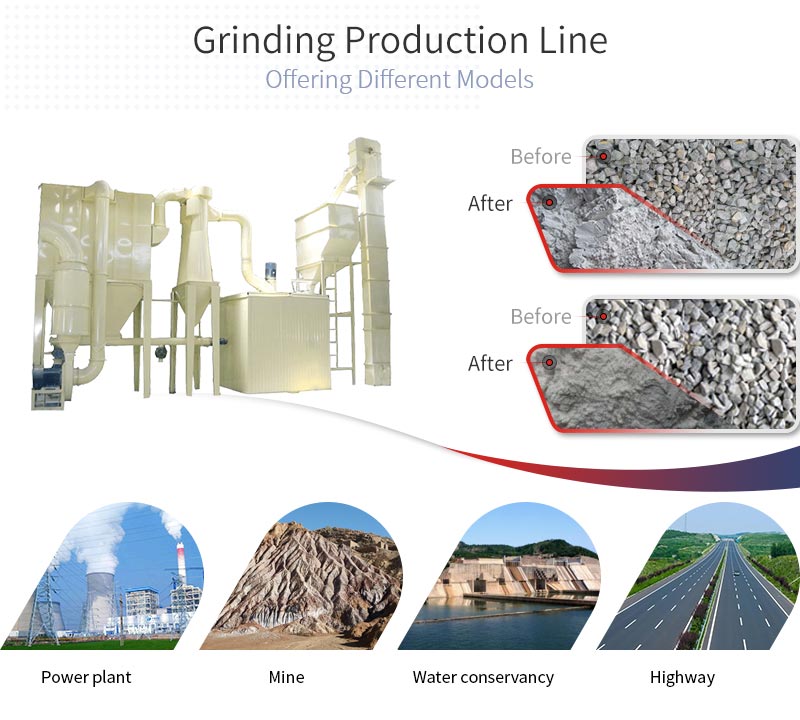 Three-Ring Medium Speed Micro Powder Mill Features:
High Final Product's Fineness: this machine adopts grading grinding method. The fineness of finished products can reach d97≤5μm at a time.

Long Service Life: its wear parts have a longer service life than those of the other ordinary powder grinding equipment, which can generally be more than one year.

No pollution: high-efficiency pulse dust collector, no dust pollution in operation.

High efficiency and low consumption: under the same condition, the output is 40% higher than that of airflow mill.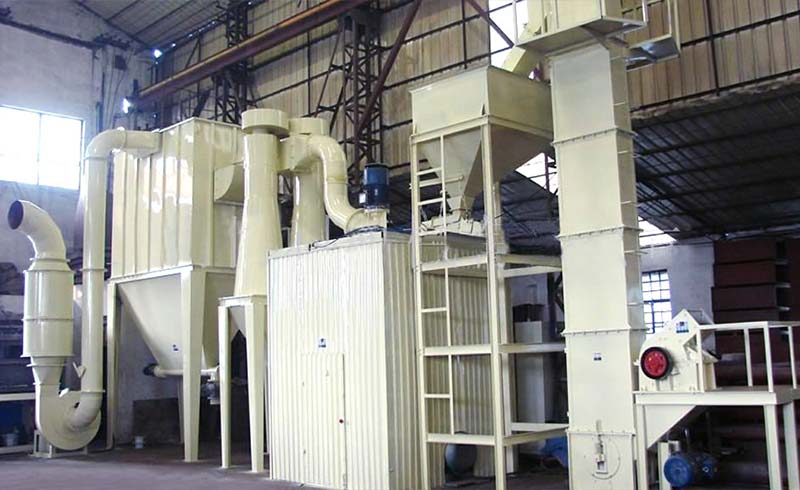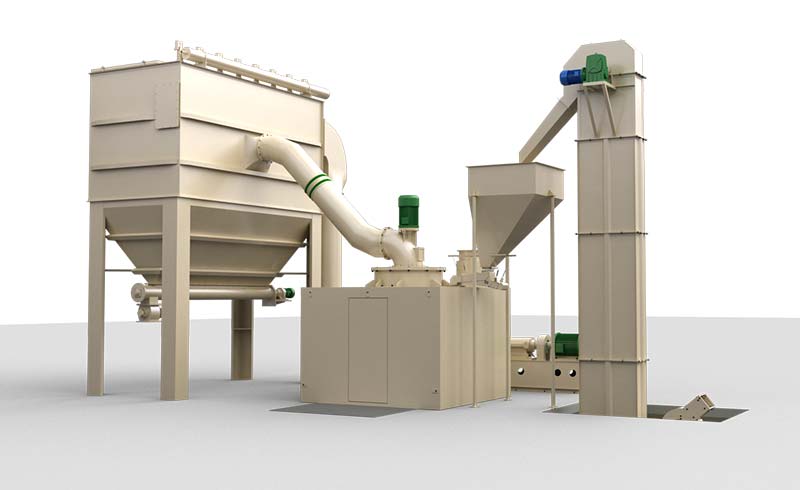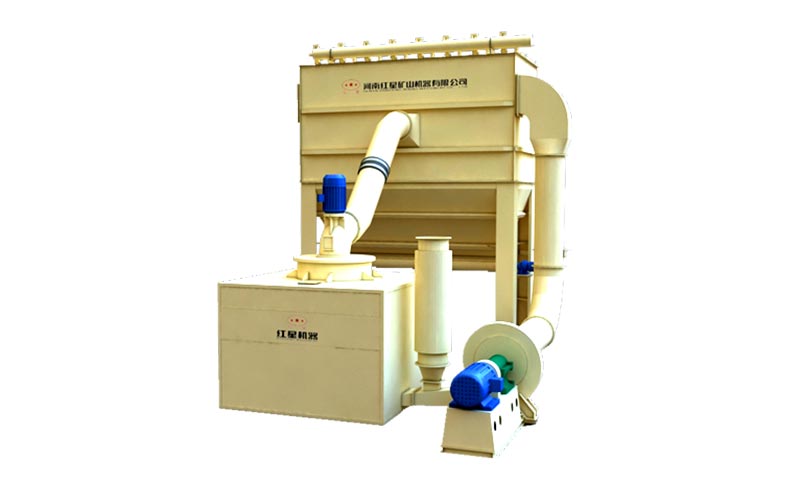 Product
image
presentation
Outstanding Advantages
High Finished Product Fineness
This machine adopts graded grinding, the finished product has high fineness, and the final fineness can reach d97≤5μm at one time.
Reliable and Safe Work
There are no rolling bearings and no screws in the grinding chamber. There is no problem that the bearing and its seal are vulnerable and the screw is easy to loose and destroy the machine.
Long Lasting
In the case of the same fineness of materials and finished products, it has a longer service life than the wear parts of ordinary mill equipment, generally up to 1 year.
Contact us
If you are interested in our company or products, welcome to visit our company and factories; you can also get in contact with us through online customer services, inquiry form, e-mail and telephones. Our engineer will provide products information, specific solution and good service for you as soon as possible.
Technical data
Three-Ring Medium Speed Micro Powder Mill
Mesh Model
HXM-1021
HXM-800
Output(kg/h)
Power(kw/h)
Output(kg/h)
Power(kw/h)
400
6000-7000
22
4000-5000
27
800
3000-3500
45
1800-2100
60
1250
2000-2500
70
1200-1500
95
1500
1800-2000
73
1000-1200
110
1800
1500-1800
90
800-1000
136
2500
1200-1300
120
600-800
175
3000
900-1100
145
500-700
200
Three-Ring Medium Speed Micro Powder Mill
Mesh Model
HXM-1021
Output(kg/h)
Power(kw/h)
400
6000-7000
22
800
3000-3500
45
1250
2000-2500
70
1500
1800-2000
73
1800
1500-1800
90
2500
1200-1300
120
3000
900-1100
145
Mesh Model
HXM-800
Output(kg/h)
Power(kw/h)
400
4000-5000
27
800
1800-2100
60
1250
1200-1500
95
1500
1000-1200
110
1800
800-1000
136
2500
600-800
175
3000
500-700
200
For customization, please contact us.