As a mining equipment manufacturer who research and develop crusher equipment, sand making machine, mobile crusher, ball mill and construction waste processing equipment, etc. Hongxing Mining Machinery devote continuously to the research and upgrading of environmental protection and energy saving equipment. A series of mining equipment produced by Hongxing can totally accordance with the demands of national energy conservation, emissions reduction and sustainable development.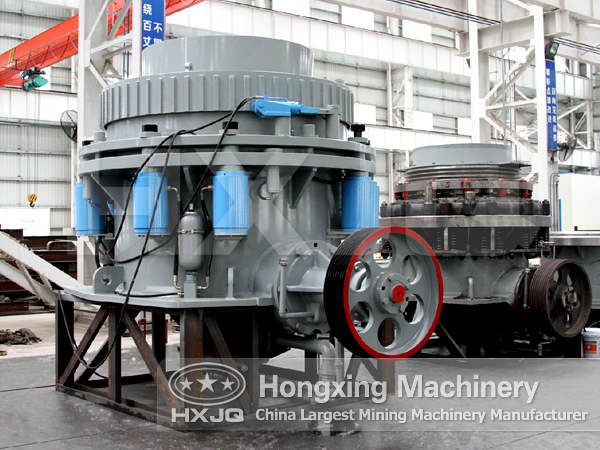 In the case of cone crusher, Hongxing adheres to environment protection in many aspects, such as: design, select material and production, etc. Carbon emission will become the new evaluation system conformed to the trend of low-carbon energy development, enterprises and even national power should be reordered. The curtain of low-carbon revolution has been opened. We should be mentally prepared to deal with the arrival of this moment, which is not only related to the strength, the living environment and industrial development of our country, but also to the wealth, health and future of everyone.
Spring safety system is the overload protection device, allowing foreign matter and iron through the crushing chamber without damage crusher. Cone crusher is mainly composed of frame, eccentric portion, bowl-shaped bearing portion, crushing unit, branch unit sets, adjusting sleeve portion, spring portion and other components. It has advantages of compact structure and high production efficiency, etc. If you have any question, please contact us.