With the further development of mining equipment, the mobile jaw crusher manufacturing is confronted with urgent development and optimization situation. When talking about the structure optimization of mobile jaw crusher, we mean the optimization of the entire machine appearance, component appearance and assembly unit.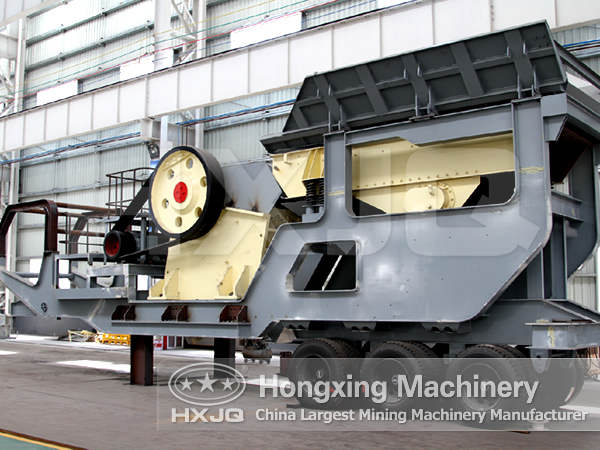 The main part of the mobile jaw crusher can be cast and welded or be connected by the bolt, so the adaptability of mobile jaw crusher in the field has been greatly improved. The cavity shape can be optimized to change the fracture surface of the toothed plate and to gain more reasonable crushing cavity curve. It will realize the perfect coordination of the feeding and discharging processes. By lowering the hanging height to zero or negative suspension, the horizontal throw at the bottom of the moving jaw will be increased.
Additionally, the jaw board is made of high quality high manganese steel alloy, mobile jaw crusher is made of steel, and so select high-quality steel is very important. Wear resistance is the core concern for crusher plant, and the main wearing parts of the mobile jaw crusher are jaw board and guard board. Therefore, we can adjust the proportion of carbon and steel during the casting process to improve the hardness and resistance of the materials.