The marketing demand for sandstone aggregate is being increased gradually with the popularity of building construction in recent years. Higher level concrete with better performance characteristics has the higher and stricter requirement for the aggregate, but the amount of those natural sand is becoming smaller and smaller, so that is the reason why the position of the artificial sand is becoming more and more important in the building engineering constructions, so it is not strange when the excellent aggregate becomes popular in the whole market.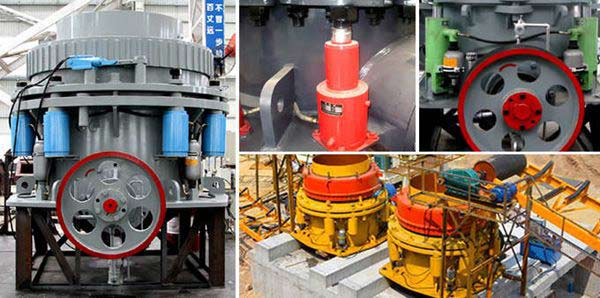 Hydraulic cone crusher, lately being researched and developed by Hongxing mining machinery, consists of the integrated engineering machinery, the hydraulic, the electric, the automation, the intelligence controlling and so on, which also owns some excellent advantages, so this machine can be the first chose while processing the granite, cobblestone in the production line.
Hydraulic cone crusher is taking advantage of the newest crushing chamber, the reasonable eccentricity while the combination of crushing chamber and operation parameter greatly improves the the production capacity and working efficiency. The improved laminated crushing chamber not only can improve the output and efficiency, but also can have the power to improve the granularity at the same time. The overall newest automatic-controlling system can make the the maintenance of this machine become more convenient and accurate.
Hydraulic cone crusher can make a big difference to the production capacity and crushing efficiency by comparing with the old or traditional cone crusher, which also can provide the various crushing chambers for the customers to choose while the eccentricity can be changed all the time if necessary. Our experts can design and configure the different crushing chamber and eccentricity for our customers according to the different production craftsmanship in order to realize the purpose of our customers.