The Function and Advantages of Hydraulic Cone Crusher:
Due to the adoption of good crushing frequency and eccentric distance, the content of fine particle materials in the crushed materials is higher, and the content of the materials smaller than the discharging mouth can reach 80%, thus significantly improving the processing ability of the following equipment and reducing the comprehensive energy consumption.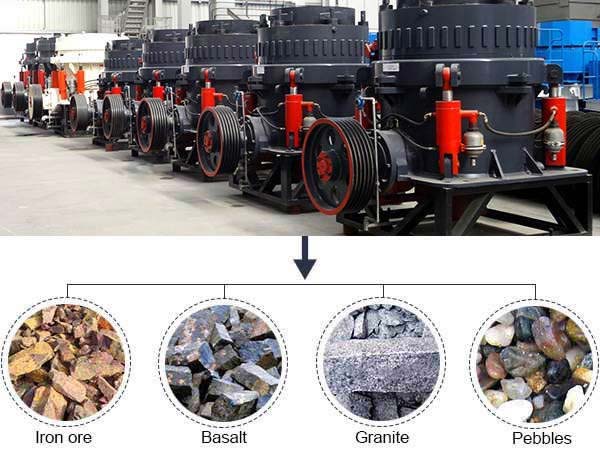 The Performance Characteristics of Hydraulic Cone Crusher:
1. The perfect combination of high performance crushing chamber and high crushing frequency.
2. It adopts hydraulic operation, so that the use is convenient and easy to realize automation and its reliability and service life is greatly improved.
3. It is simple in structure, convenient and fast in operation, maintenance and adjustment of the discharging mouth.
4. This machine has reliable performance and convenient operation.