!–-[if lt IE 8]> <![endif]–->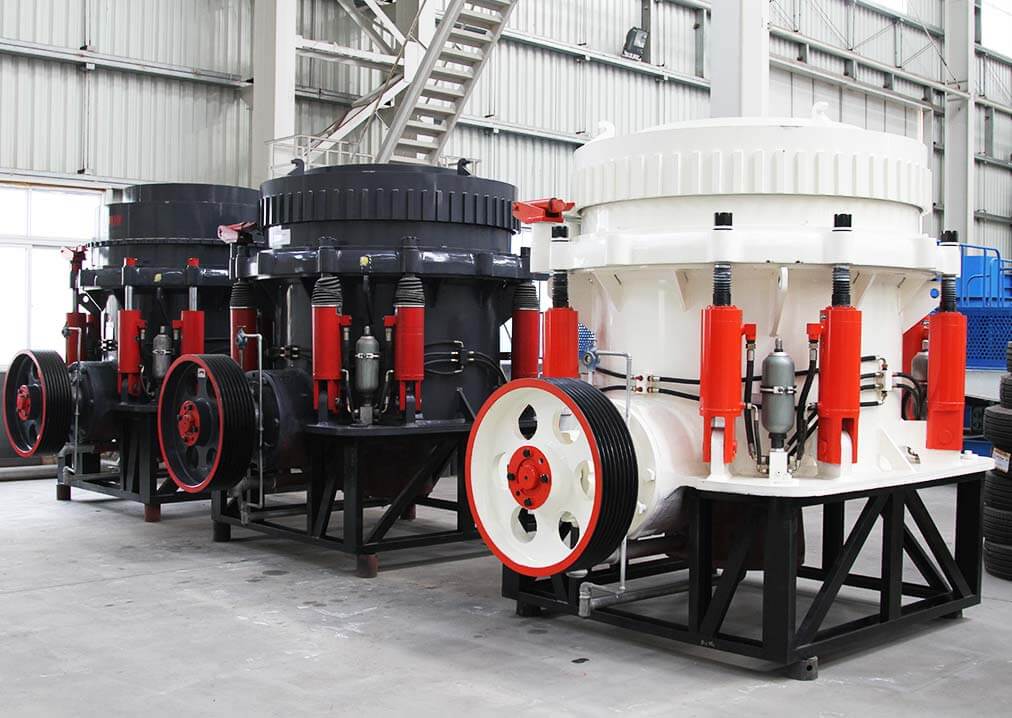 Hydraulic Cone Crusher
Application fields: metallurgical industry, building materials industry, road construction industry, chemical industry and silicate industry.
Processing capacity:

36-1814t/h

Max.Feeding size:

35-300mm
Applied materials: quartz stone, river pebbles, calcite, dolomite, granite, basalt, iron ore, limestone, diabase, etc.
Hydraulic Cone Crusher Introduction
The hydraulic cone crusher is a new type of cone crusher that is optimized by our company to combine the advantages of single-cylinder hydraulic cone crusher and PSG cone crusher. The high-performance crushing cavity type and the high crushing frequency are combined to make the processing capacity of the machine greatly improved. Due to the principle of laminating and crushing, the crushed products are mostly cubic structures, which greatly reduces the needle-like materials.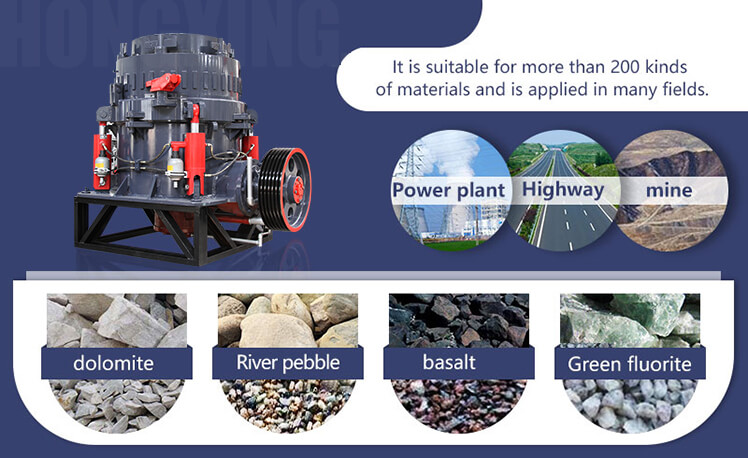 Application of Hydraulic Cone Crusher
The hydraulic cone crusher is widely used in various fine crushing processes, material crushing in building materials, metallurgy, mining, refractory materials, cement, abrasives and other industries. It is especially suitable for crushing and crushing hard materials such as granite, limestone, sandstone and pebbles, and the products are of uniform size and high quality. It is a new product that replaces crushing equipment and replaces common crusher in today's mining construction industry. It is an ideal equipment for large stone factories and mining crushing.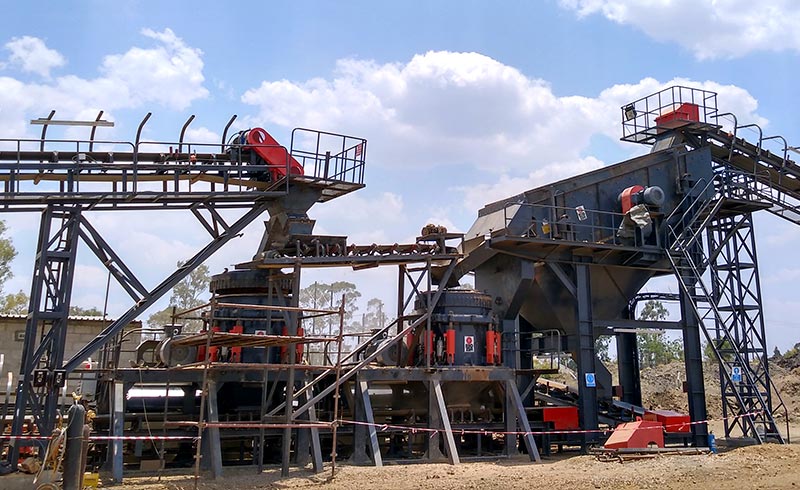 Advantages of Hydraulic Cone Crusher
1. the use of the safety cylinder can automatically control the overload protection and clear cavity function
2. fully automatic control system, easy to achieve remote and machine side control
3. hydraulic lubrication combined oil station, small size, simple wiring
4. the discharge port is adjusted by hydraulic push cylinder, easy to adjust
5. the dust removal mechanism is sealed with dry oil. Reliable structure and low failure rate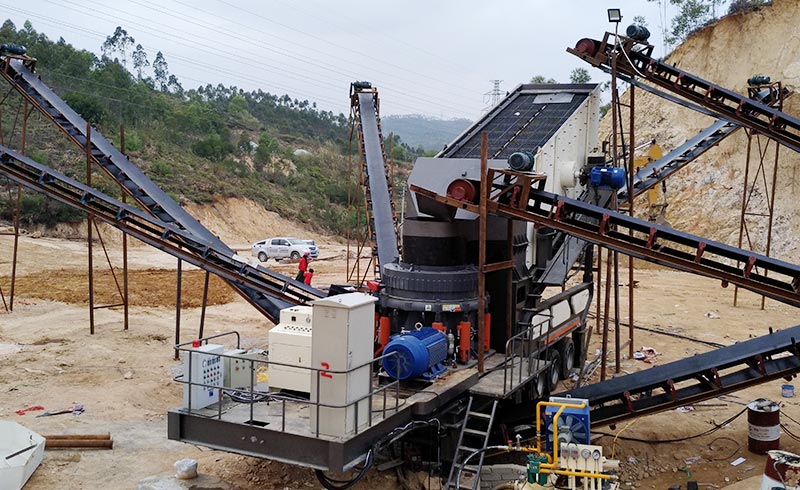 Quality After-sales Service
Pre-sales intimate communication---Intimate communication with customers, free visits to the factory, test operation according to demand, tailor-made solutions for customers.
On-the-spot field visits---going on-site site visits to understand specific needs. In the design and production of products, quality is guaranteed.
Free installation---On-site training specific operations, assist customers in production, and return visits regularly.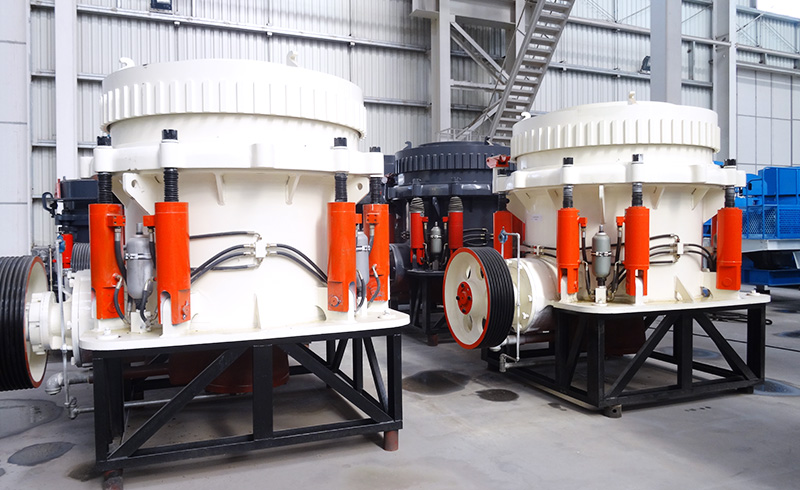 Technical data

Model
Cavity

Diameter of
large end of
crushing cone (mm)

Adjusting Range of
Discharge Opening (mm)

Feed Opening Size
of the Opening
Edge when Recommending
Min. Discharging Gate Opening (mm)

Max.feeding size
(mm)

Processing capacity
(t/h)

Main motor power
(kw)

Machine Weight
(t)
FTMGYS 300
C1
910
13~38
175
150
81~180
6P 90
10
C2
9~22
102
85
60~180
F1
3~16
76
65
36~145
F2
3~13
41
35
36~130
FTMGYS 400
C1
1200
19~51
241
205
207~400
6P 200
20
C2
16~38
210
178
162~350
C3
13~31
137
115
126~310
F1
8~25
105
89
109~230
F2
6~16
89
76
82~230
F3
3~16
64
54
40~230
FTMGYS 500
C1
1600
25~64
269
228
280~650
6P 280
40
C2
22~51
241
205
258~450
C3
16~38
209
178
180~410
F1
10~25
133
113
162~355
F2
6~19
89
76
136~330
F3
5~13
70
60
90~300
Quick Way To Get Price
Tell us your need such as capacity, materials, input and output size,we send the quote to you asap
Complete the form or email us (info@hxjq.com) , we will reply to you within 24 hours.
Better to try now / Waiting For Your Inquiry
Contact Us
To Build Product Quality, to Enhance Service Credibility.
CONTACT US
Tel:86-0371-67833161
Office Add:No.8, Tanxiang Road, Zhengzhou, Henan, China.
E-mail:info@hxjq.com
QUICK LINKS
Privacy Guarantee

Hi,may I help you with products, price, etc?