Knowledge can change the fate while the science changing the life, and the advanced technological skills can make the life better, comfortable, convenient, so the speed quickening of sand maker's upgrading frequently can provide the strong motivation for the development of the whole mining machinery, and this machine is walking towards to the international and automatic.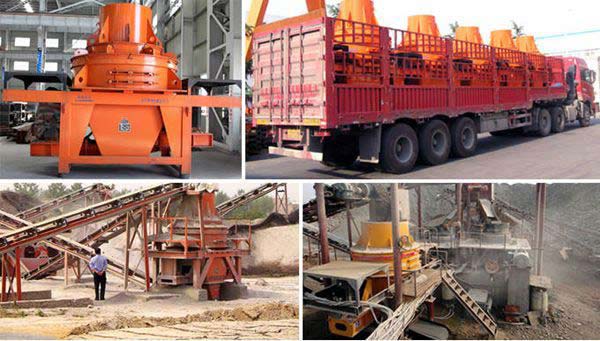 China owns the large land resources and the biggest population in the world, so we can say that our state can be the No.1 that requiring the most demand for the sandstone aggregate, so that is the reason why our national sand industry can be the focus of the international heavy equipment manufacturers. The large demand for the sand making can make the upgrading of the sand making machine become quicker and quicker even though this field was being founded so lately by comparing with the outside countries, which greatly can promote the technological innovation of this mining machinery.
Hongxing new type sand making machine is the third generation sand maker, which also can be called HX type vertical shaft impact crusher. HX type vertical shaft impact crusher is taking advantage of the stone-impacting-stone principles on the basis of combining with our practical production situations, which can be widely used in processing some materials such as river pebbles, rocks (limestone, granite, basalt, diabase, andesite, etc.), ore tailings, stone chips) and so on, and this kind of machine can make a big difference to the economical development of our state.
The development tendency of our national sand making machine is being developed towards to the automation and intelligence, and the new type sand making machine is taking advantage of the advanced security controlling system, sensor, the automatic exploration equipment, digital communication network in order to realize the purpose of mountain without people in the future, which can be one signal of the great progress.