The western area has achieved the rapid development with the continuous development of the western development, but there still are some places without the existing of the roads, so more and more roads should be build in order to get much more convenience, and that is the reason why the market in the western ares is still enormous at this right minute. The road paving certainly requires a lot of aggregate, especially for the high-way roads, and the requirements are very strict such as the average granularity, lower content of needle-like powder. What kinds of equipment can be used to produce some materials like this can be introduced to our customers today by Hongxing experts. Jaw crusher is one main coarse crushing equipment, which doesn't have the power to satisfy the fineness of the finished products that our customers are pursuing for.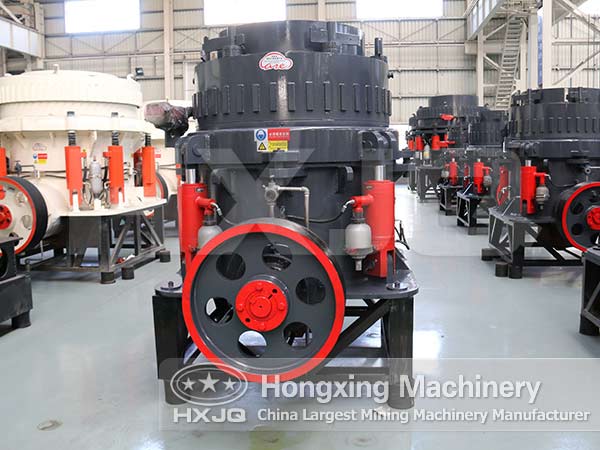 Cone crusher is the equipment that we are introducing to the customers today, which is one high efficiency equipment, and it can be widely used in mining, sand making industry. Cone crusher is taking the layers-laminated crushing with the needle-like content by comparing with jaw crusher while the stone needle plate is less by comparing with the vertical shaft impact crusher. Vertical shaft impact crusher owns the merits such as bigger speed reducing ratio and simple structure, whose investment cost is lower than that of cone crusher, and the finished products made by this machine owns the lower needle-like content, so it is the core equipment in road paving construction.
Hongxing mining machinery is one professional crusher manufacturer, and we can provide the crushers while designing various production cases for our customers, so it is one excellent crushers for producing the sand aggregate.