The Role that Jaw Crusher Plays in Stone Crushing Production Line
The stone crushing production is commonly composed of jaw crusher, impact crusher, belt conveyor, circular vibrating screen, vibrating feeder and other mining equipment. In construction industry, the stone production line can process kinds of stones such as rock, sandstone, river pebble and so on into the required granularity that can meet construction demands. Compared to the stone produced by natural stone and ordinary hammer stone machine, the stone materials produced through stone production line is more in line with the requirements of the building, which directly improves the quality of the building.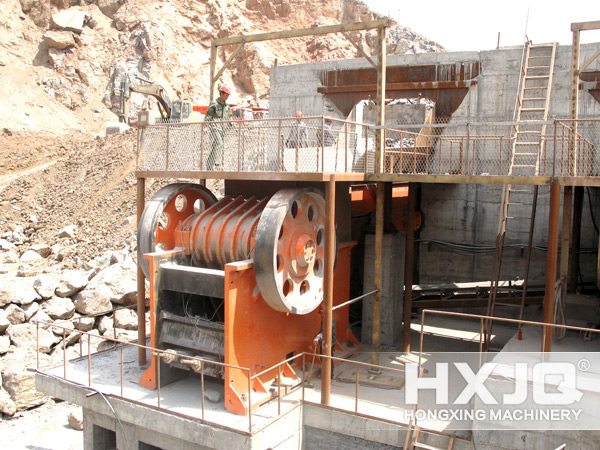 Jaw crusher is the first-stage crushing equipment in stone production line. Its advantages are big crushing ratio, uniform size of the final products, simple structure, reliable performance, easy maintenance and relatively low operation cost. Therefore, in the stone crushing production line, jaw crusher is an indispensable equipment and also the first choice of many customers.
What is the use of the jaw crusher as a first-class crushing equipment in the stone production line? The first is because other crushers have no way to break the material very well and can not meet the requirements of the required particle size for production. In addition, the operation cost of jaw crusher is relatively low. As a primary crushing machine, it plays an improving role in the behind crushers. It can be said that jaw crusher saves the customer a small cost in the stone production line.