HX VSI 7611 Sand Making Machine
With the increasing demand for sand and gravel in various industries, there is an increasing demand for sand making machines in the industry. VSI 7661 sand making machine is a quite big model produced by our company. It is widely popular on the market at present, and has the high praise for use feedback. Now let us learn about its detailed information.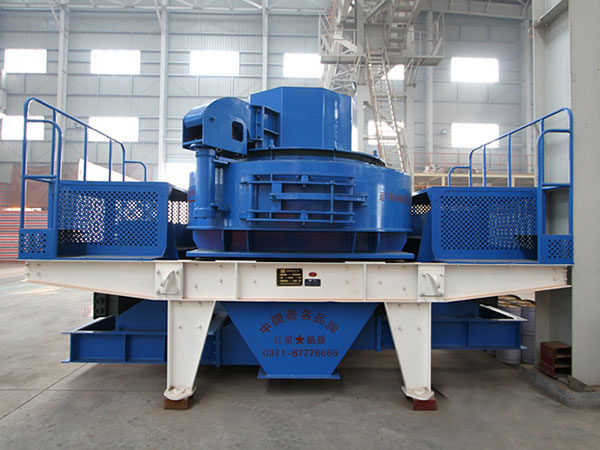 HX VSI 7611 Sand Making Machine Information
The model of HX VSI 7611 sand making machine is 7611.
Impeller rotating speed is 1700-1890r/min; power: 110Kw; production capacity: 120-180t/h; weight: 11.8 tons.
Outstanding Performance Advantages
Compared with the traditional sand making machine, the VSI sand making machine has unique advantages. The hydraulic arm can open the top cover very conveniently, which is more convenient when repairing and replacing the lining.
In addition, this type machine is widely used, and has strong adaptability, which can be applied in many fields such as mining, coal mining, gravel yard, concrete mixing plant, etc. VSI sand making machine can be used to process more than 200 kinds of mineral ores, such as limestone, river pebble, basalt, bluestone, etc.
The outstanding advantages of VSI sand maker are stable and reliable operation, big processing capacity, high efficiency, high yield, uniform particle size of final product, reasonable grade matching, strong flexibility and controllability.
The wearing parts of VSI sand maker are durable in use. VSI sand maker has low in noise and low in dust, which is in full compliance with relevant environmental protection standards, and its energy saving and environmental protection effect is more significant.