Mobile Crushing Station Is Born to Save Resources and Protect Environment
After more than one hundred years of development, the crusher has made tremendous contributions to the development of many fields such as mining, chemical industry, building materials, metallurgy and infrastructure construction, which greatly promote the development of the national industrial economy. In the new period, it also contributed a thin force to the country's urbanization development and new rural construction. It can be said that there is also a credit for the crusher. Nowadays, under the new situation of vigorously promoting resource conservation and protecting the environment, the crusher has reached the forefront. One of the examples is the mobile crushing station. In order to save resources and protect the environment, the mobile crushing station was born.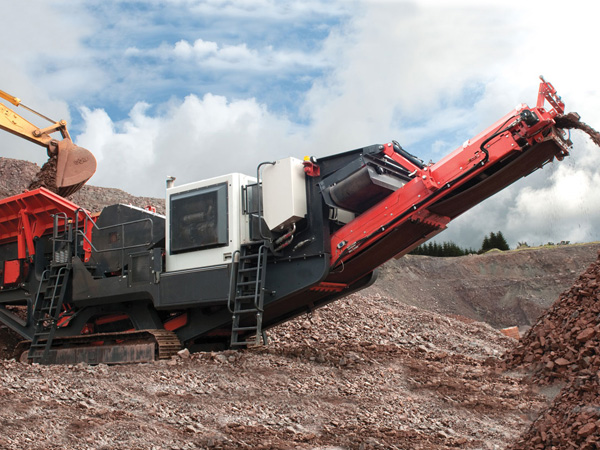 Mobile crushing station, as its name suggests, is a mobile crusher, which is a kind of new stone crushing machine. It realizes the vehicle installation of the crusher, feeder, vibrating screen and other equipment. The biggest advantage is that it can be moved, the floor space is small, the waste of resources is reduced, and the obstacles for the crushing site and the environment to the crushing operation are eliminated for the customer. Mobile crushing station is very suitable for metallurgy, chemical industry, building materials, water conservancy and hydropower, etc. For users, it is not only flexible, but also the crushing operation is directly effective, which reduces the material transportation cost and greatly reduces the production cost.
In addition, the most important aspect of the application of mobile crushing plants should be its application in construction waste disposal. Due to the maneuverability of the mobile crushing station, it shows great advantages in the construction waste disposal. The disposal of construction waste has always been a big problem in urban development. The emergence of mobile crushing stations has solved this problem very well. After the construction waste is processed by the mobile crushing station, it is reapplied to the steel, chemical, cement, sand and gravel industries, which not only solves the problem of accumulation of construction waste, but also realizes the recycling of resources. The mobile crushing station is a crushing equipment that really emerges in response to the development of the times.