Energy Saving Crushing Equipment -- Single-Cylinder Cone Crusher
In the mining production, mining equipment is indispensable. High-quality equipment not only save energy and time, but also save a lot of money. Now, Hongxing recommend a powerful crushing machine -single-cylinder cone crusher.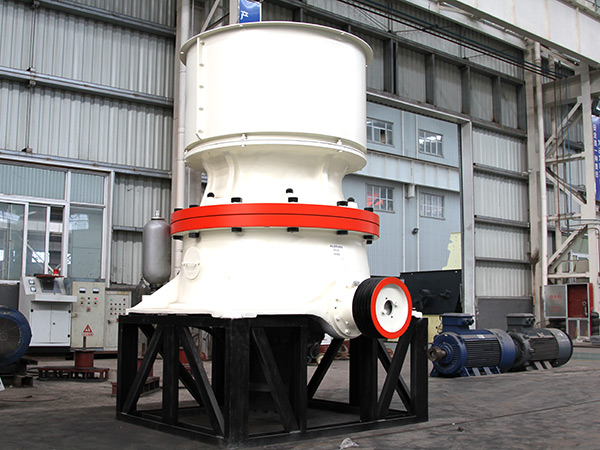 1. Simple Structure, Strong Production Capacity
Single-cylinder cone crusher is a kind of crusher with simple structure. Its discharge port adjustment and overload protection are integrated into one design and have strong reliability. In addition, different specifications of equipment can be equipped with different chamber design, which can meet various crushing requirements, and has strong production capacity, so the output is relatively high.
2. Full Automatic Control System
Single-cylinder cone crusher also has many advantages based on the unique design. The full automatic control system is one of the main advantages. On the basis of full automatic control, not only the discharge port can be constant control, but also the automatic monitoring can be reached, which more conducive to its own performance advantages, and increase the yield. Because of the advantage of full automatic system, the operating rate of single-cylinder cone crusher is greatly increased, so the output is also increased, and the cost of man power consumption is reduced.
3. The Finished Products Shape Is Guaranteed
Single-cylinder cone crusher not only has the effect of high-efficiency crushing, but also guarantees the superiority of product granularity while ensuring the output. It adopts laminated crushing, and has good finished products shape. Therefore, while satisfying the demand for grain type, it can also increase the output and bring more objective economic benefits to the manufacturer.
In addition, the single-cylinder cone crusher produced by Hongxing Machinery adopts long-life liner, which is more durable in terms of quality and quantity, reducing the replacement frequency of wearing parts and achieving greater benefits for manufacturers.
At present, Hongxing single-cylinder cone crusher has been splendid in many crushing production lines, escorting the production efficiency of the entire production line.
If you want to learn this type equipment in detail, you can consult our customer service staff online at any time or go to our factory to inspect.