The Application and Features of Belt Conveyor:
Belt conveyor has the advantages of big conveying amount, simple structure, convenient maintenance and standard spare parts. It has been widely used in many industrial departments such as mine, metallurgy and coal for transporting bulk materials and piece articles.
The Structure Composition of Belt Conveyor:
The belt conveyor is mainly composed of rack, conveying belt, belt roller, tension device and driving device. The rack is connected with excellent steel plate, and there are belt roller and carrier roller for driving and supporting the conveying belt, and there are two driving methods: reduction motor drive and motorized pulley drive.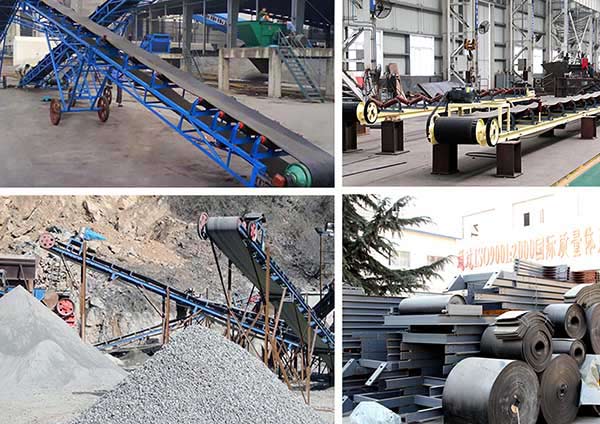 Some Notes Our Company Suggests for Customers:
This series of conveying equipment can be used in the temperature ranges of -20℃~+40℃ and the temperature of the materials to be conveyed should be below 50℃.