!–-[if lt IE 8]> <![endif]–->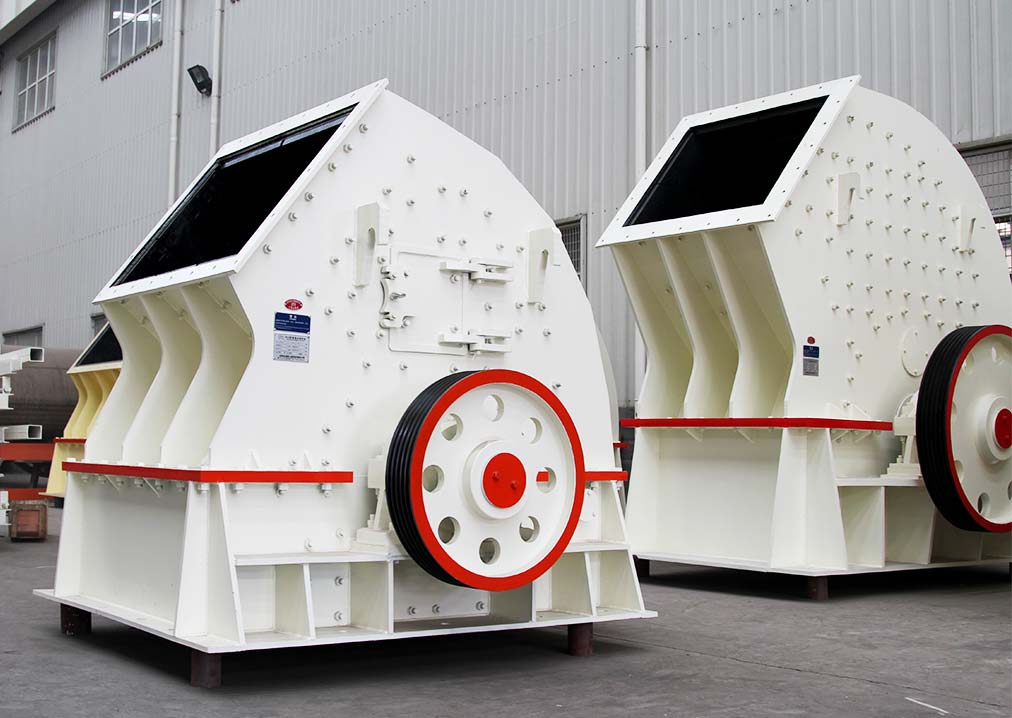 PCZ Heavy Hammer Crusher
Application fields: mine, metallurgy, building material, highway, railway, water conservancy and chemical industry
Processing capacity:

100-3200t/h

Max.Feeding size:

600-1700mm
Applied materials: copper ore, quartz stone, limestone, coal, etc.
PCZ Heavy Hammer Crusher Introduction
PCZ heavy hammer crusher can crush stone and form once, without secondary crushing and shaping process, which can reduce the cost by about 40%, low energy consumption and low investment.
It is widely used in many industries such as mining, smelting, building materials, roads, railways, water conservancy and chemical industries. It is especially suitable for crushing limestone and stone with a compressive strength of less than 200 MPa.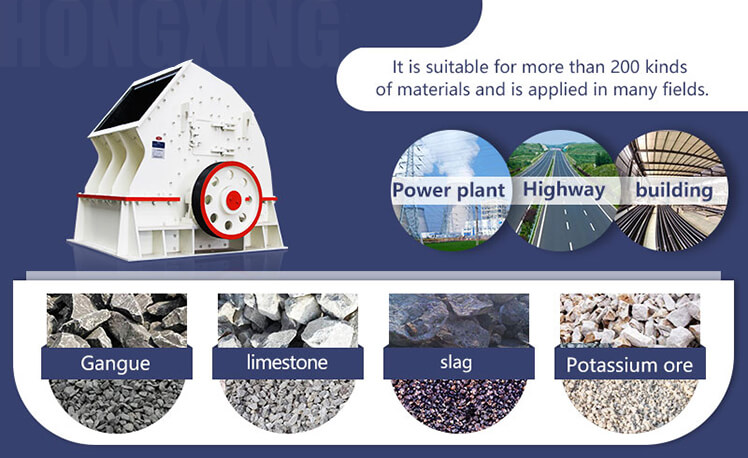 Advantages of PCZ Heavy Hammer Crusher
The PCZ heavy hammer crusher uses an external lubrication system including an oil pump, a fuel tank and a pipeline. When the oil temperature is too high or the oil flow rate is too slow, the crusher will be automatically turned off.
Modular design, through the replacement of the cavity type, can achieve coarse, medium and fine crushing conversion, improve production efficiency
It adopts high-quality high-manganese steel and undergoes a strict heat treatment process to obtain a single austenite structure. The service life is increased by more than five times compared with the original products such as manganese steel and rail, and the working efficiency is increased by more than 30%.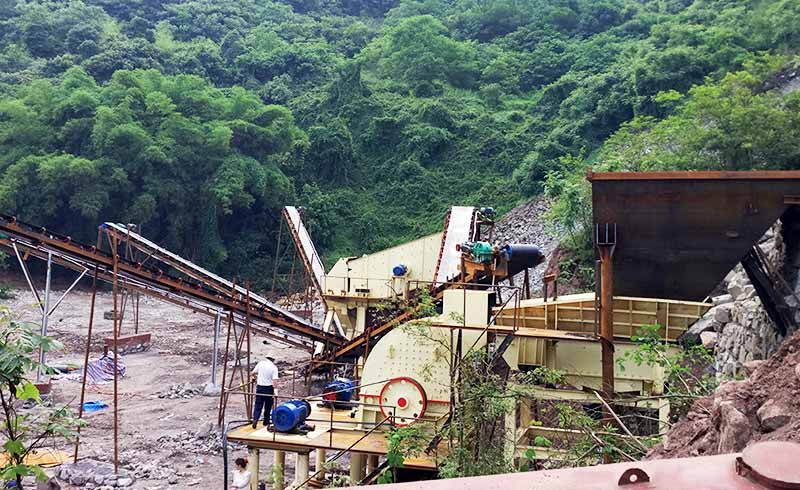 Learn More About Hammer Crusher And Hongxing® Machinery
The PCZ heavy hammer crusher removed the initial break process of jaw crusher machine and became a new one-time crushing machine. The broken stone of the machine is not only full-scale, but also uniform and clear. It is an alternative product for the old jaw crusher and the plate hammer. It is an ideal crusher and is favored by users. Welcome to consult!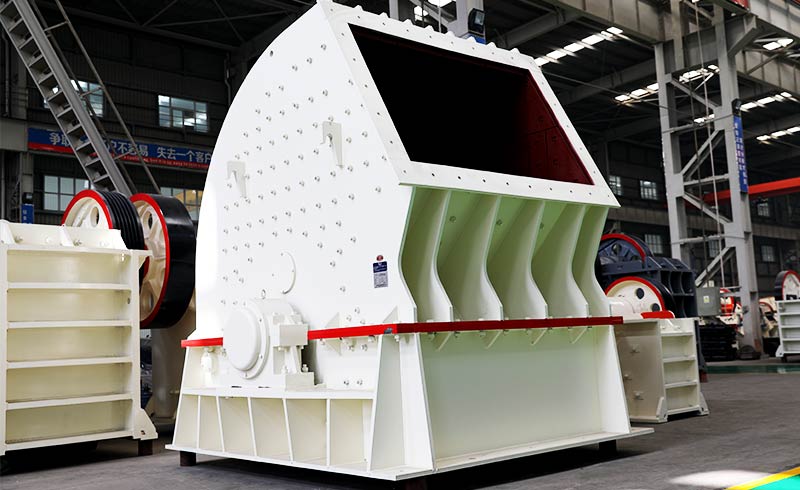 PCZ Heavy Hammer Crusher Price
There is a big difference in the price of PCZ heavy hammer crusher counterattack on the market. The main reasons are as follows: 1. The manufacturing costs of manpower, material resources and financial resources invested by different manufacturers are different; 2. The level of consumption strength and economic development of different manufacturers is different.
Hongxing machines is a crusher direct selling manufacturer, the ex-factory price is low; it is located in the middle and low-level consumer market, the price is low, so the Hongxing PCZ heavy hammer crusher price will not be too high, more conducive to users investment. How much is the Hongxing PCZ heavy hammer crusher hitting the price? If you would like more information, please feel free to contact the online service.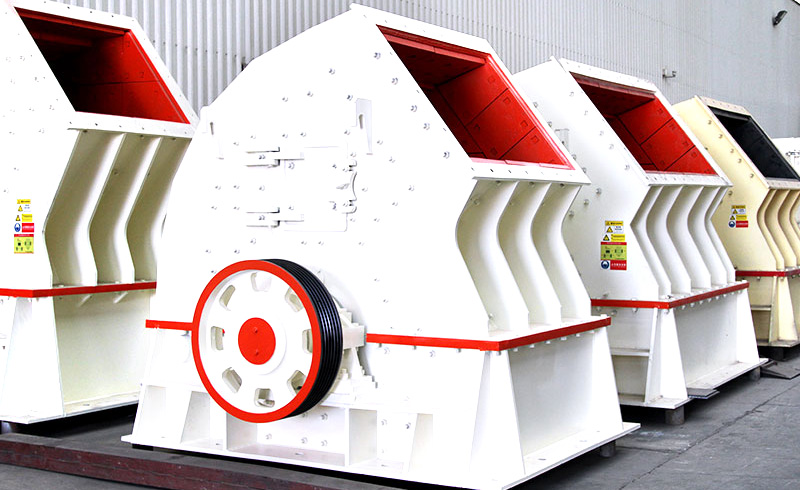 Technical data

Model
Rotor diameter×length
(mm)
Feed opening Length×width
(mm)
Feeding size
(mm)
Capacity
(t/h)
Power
(kw)
Total weight
(t)
PCZ1308
1300×790
910×890
≤400
100-160
132
2880×2130×2390
PCZ1410
1400×1000
1020×750
≤500
180-230
4P 160/2×90
2830×2100×2485
PCZ1610
1600×1000
1150×1000
≤600
260-350
132×2
3370×2415×2750
PCZ1615
1600×1500
1400×1000
≤600
380-550
200×2
3370×2925×2750
PCZ1716
1700×1600
1640×1300
≤650
600-850
250×2
3520×3000×3210
PCZ1720
1700×2000
1980×1300
≤650
700-1000
400×2
3670×3390×3330
PCZ1920
1900×2000
1850×1600
≤800
900-1500
500×2
3729×3300×4450
PCZ2225
2200×2500
2100×2300
≤1200
1500-3000
1250
4620×5380×4780
Quick Way To Get Price
Tell us your need such as capacity, materials, input and output size,we send the quote to you asap
Complete the form or email us (info@hxjq.com) , we will reply to you within 24 hours.
Better to try now / Waiting For Your Inquiry
Contact Us
To Build Product Quality, to Enhance Service Credibility.
CONTACT US
Tel:86-0371-67833161
Office Add:No.8, Tanxiang Road, Zhengzhou, Henan, China.
E-mail:info@hxjq.com
QUICK LINKS
Privacy Guarantee

Hi,may I help you with products, price, etc?