!–-[if lt IE 8]> <![endif]–->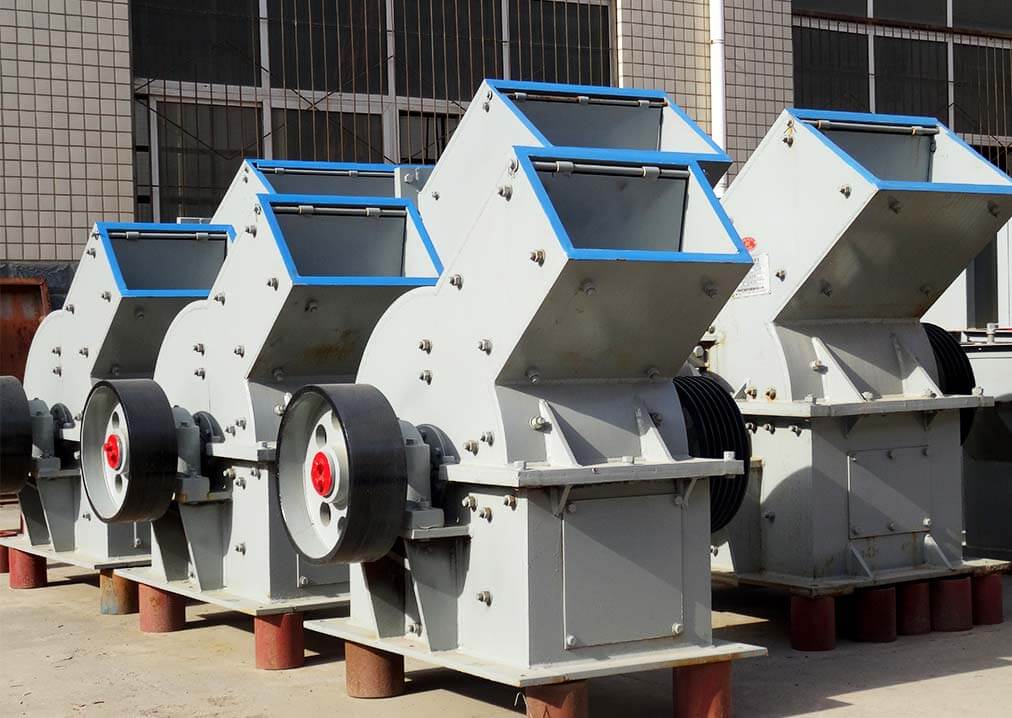 Hammer Crusher
Application fields: mine, metallurgy, building material, highway, railway, water conservancy and chemical industry
Processing capacity:

5-150 t/h

Feeding size:

≤600–≤1200 mm
Applied materials: limestone, granite, cobble, dolomite, bluestone, iron ore, construction waste, glass, etc
Introduction of Hammer Crusher
Hammer crusher is a kind of single-stage crusher that directly crushes materials with a particle size of 600-1200 mm to below 35 mm. Hammer crusher is widely used in the work of mine, smelting, building material, road, railway, irrigation, chemical industry, etc. In addition, hammer crusher can also adjust the purlin gap to change the granularity of discharge size according to users' requirements, in order to meet the different needs of different users.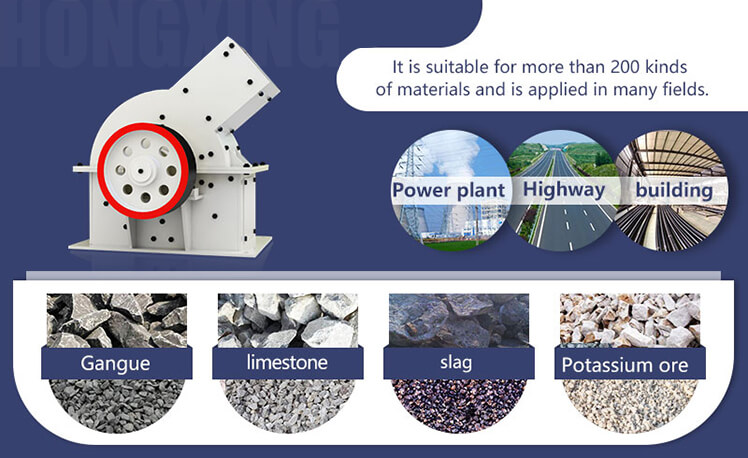 Types of Hammer Crusher
Our company's hammer crushing equipment has two series of products: PCZ heavy hammer crusher and PCX hammer shaped crusher. Among them, the PCZ hammer crusher is used for one-time molding, eliminating the need for secondary crushing process, which can reduce the cost by about 40%, low energy consumption and low investment. It is especially suitable for crushing limestone and medium hard materials with a compressive strength of less than 200 MPa.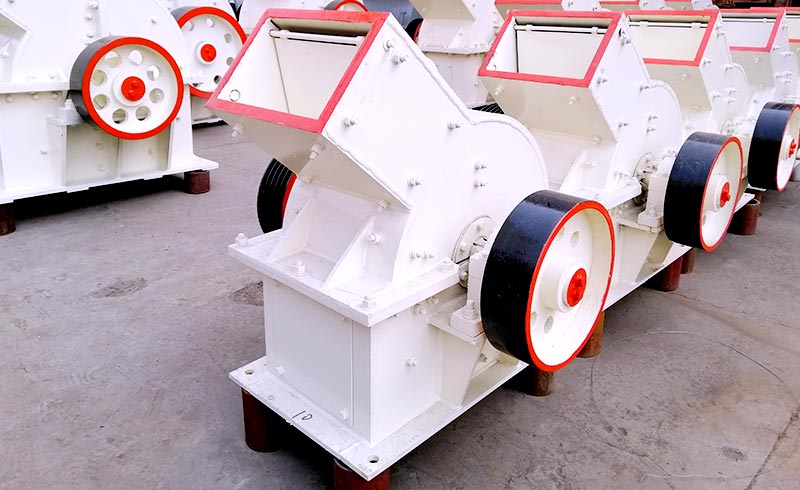 Features of Hammer Crusher
1. The working hammer adopts new technology for casting, so that it is wear resistant and impact resistant.
2. The granularity can be adjusted according to the requirement of the customers.
3. Hammer crusher has a sealed structure which solves the problems of powder dust pollution in the crushing workshop and ash leakage of the machine.
4. This crusher has the advantages of attractive appearance, compact structure and few easy-wearing parts and convenient maintenance.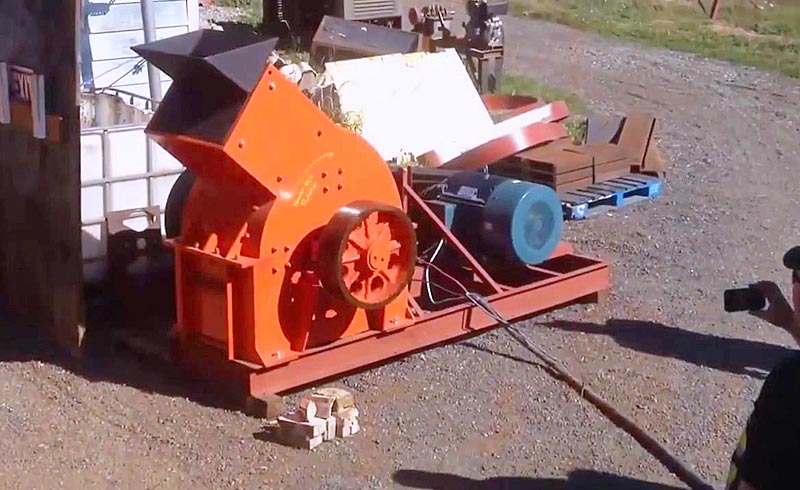 Price of Hammer Crusher
The hammer crusher is a common selected equipment for small-scale sand and gravel crushing. The investment cost of the equipment is low and the revenue recovery is fast. The price of hammer crusher is affected by many factors. Different manufacturers of different types of hammer crusher will give different quotes. It is recommended that you come to our company for inspection. Our company is currently a professional manufacturer of hammer crushers in China. Factory direct sales, price of hammer crusher is more favorable, you can chat online with our service staff at any time to get more detailed information.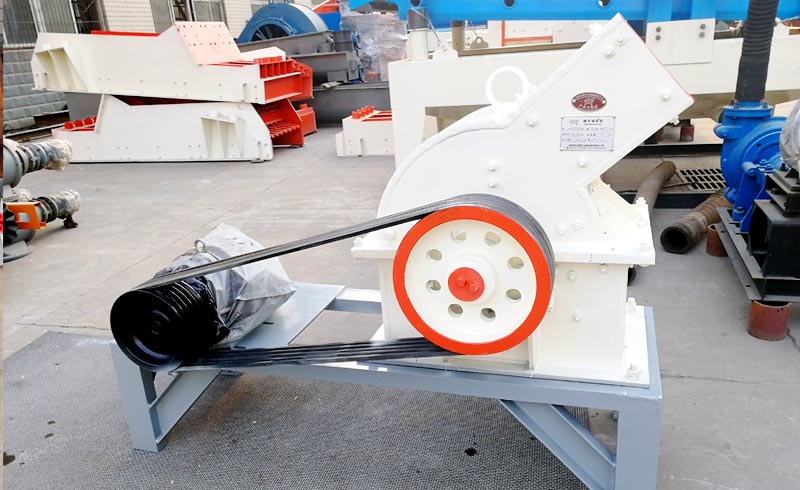 Technical data

Specification
Capacity(m³/h)

Motor Power
(kw)
PCΦ400×300
5-10
4P 11KW
PCΦ600×400
10-22
4P 22KW
PCΦ800×600
18-40
6P 55KW
PCΦ1000×800
25-50
8P 75KW
PCΦ1000×1000
30-55
8P 90KW
Contact Us
Improving operational efficiency, increasing profitability and reducing risks starts here
Complete the form or email us (info@hxjq.com) , we will reply to you within 24 hours.
Better to try now / Waiting For Your Inquiry
Contact Form
Please tell us your needs like production capacity, we have professional engineers to customize the proper production process for you.
CONTACT US
Tel:86-0371-67833161
Office Add:No.8, Tanxiang Road, Zhengzhou, Henan, China.
E-mail:info@hxjq.com
QUICK LINKS
Privacy Guarantee

Hi,may I help you with products, price, etc?