Product Introduction
The sand washer is a kind of water-washing sand washing equipment used in conjunction with the sand making machine. The sand washing machine can wash the mixed sand from the sand making the machine to remove a trace amount of stone powder and impurities, thereby improving the quality of the sand.
The sand washer machine is widely used in metallurgy, building materials, hydropower, and other industries, particularly suitable for construction sand and gravel roads.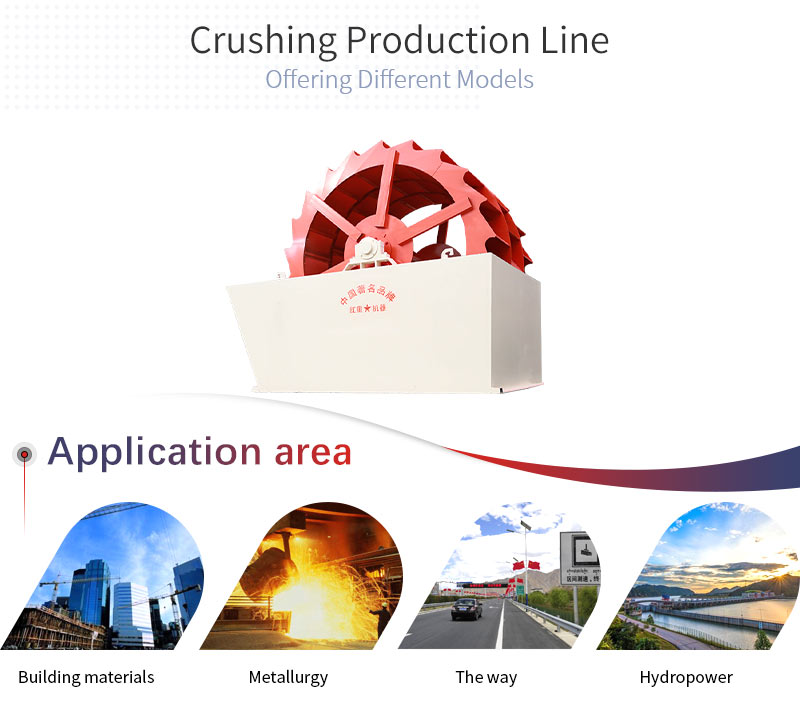 Sand Washer Features:
1. The sand washer has reasonable structure, convenient maintenance, large processing capacity, and low power consumption.

2. The sand washer has high washing degree, less sand loss during the sand washing process, and low failure rate.

3. The sand washer is made of special materials, which are resistant to wear and corrosion and have a long service life.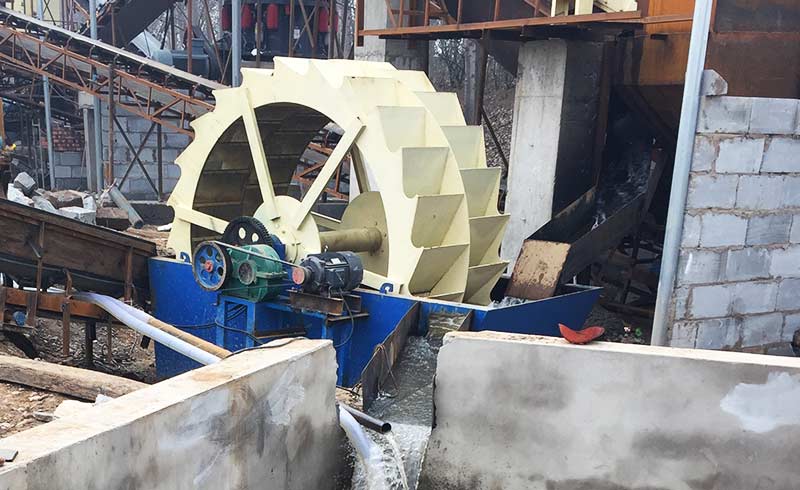 Working Principle
When sand washer works, the power plant drives the impeller to slowly rotate after slowing down through the V-shaped belt, reducer, and gear, and sand and stone materials go into the washing chute from the material cabin, and roll driven by the impeller and grind with each other to remove the impurities covering the surface of the sand and stone materials, and at the same time break the moisture layer coated on the sand particles for the purpose of dehydration. In the meantime, add water in it to form a strong water flow to timely wash away the impurities and foreign matters with small proportion and discharge them from the overflow port to complete the washing process.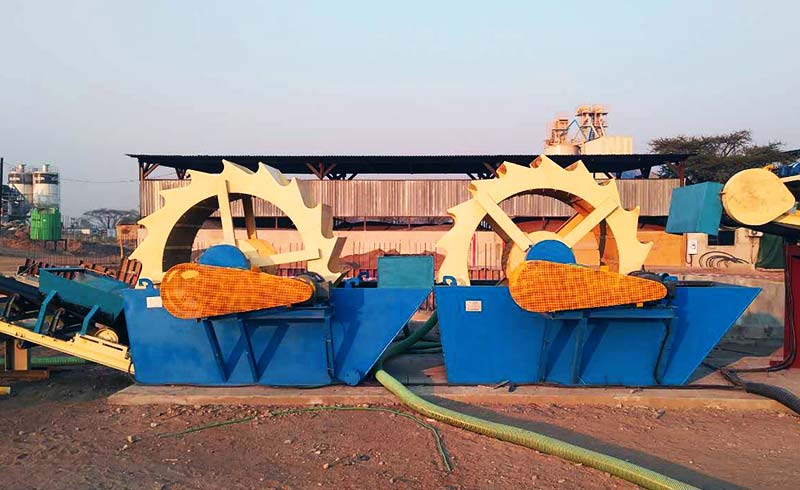 Price of Sand Washer
Whether the quality of the sand washer is good or not, and whether the sand washing effect is good is a problem that the majority of users are very concerned about in the process of purchasing the sand washer. Hongxing sand washer indicators and parameters are strictly controlled in accordance with the national standard, and we have a very good after-sales service team to provide quality after-sales service for your equipment.
If you need our latest quotation, you can tell us your specific type and quantity after deciding its size. We will then send you the price. You can also send an email to info@hxjq.com to consult us.
Technical data
Specification
Processing Capacity(t/h)
Motor Power
(kw)
2208
15-40
8p 4kw
2611
20-65
8p 5.5kw
2914
50-100
8p 7.5kw
3020
80-200
8p 11kw
3121
90-260
8p 11KW
Specification
Processing Capacity
(t/h)
Motor Power
(kw)
2208
15-40
8p 4kw
2611
20-65
8p 5.5kw
2914
50-100
8p 7.5kw
3020
80-200
8p 11kw
3121
90-260
8p 11KW
For customization, please contact us.