Stone crusher is playing one important role in the ore dressing equipment, which also is the irreplaceable machine in the powder grinding production. There are various types stone crushers, including jaw crusher, impact crusher, shaft impact crusher, roller crusher, hammer crusher, cone crusher, tertiary crusher, combination crusher.
Vertical combination crusher is the new generation crusher by combining with the overseas and homemade crushing technologies while improving the technological parameter, and the design of it is combing the hammer crusher with impact crusher, and the performance characteristics of it can reach the advanced technological level, and the function of it is mainly to crush all kinds of mineral ores with medium-hardness.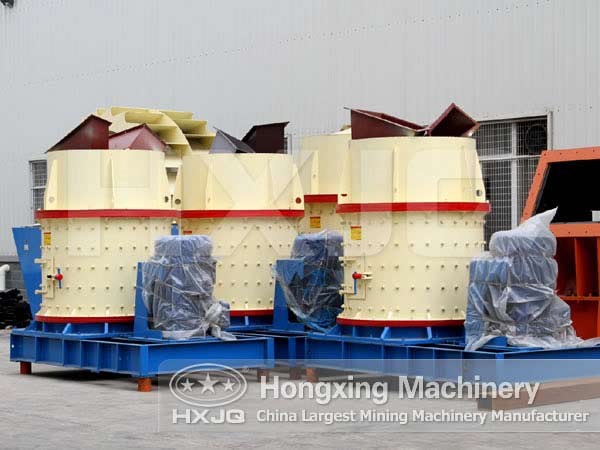 Combination crusher can be widely used in building material, mining, metallurgy, the chemical industry for the tertiary crushing process, and it can process some materials such as limestone, clinker, coal, slag, dolomite, coke gypsum, lead-zinc mine, serpentine, blast furnace slag, coal gangue, phosphate and so on.
The main advantages of combination crusher:
1. simple structure, lower operation cost, less wear grinding level.
2. Higher crushing efficiency, energy saving.
3. Fineness crushing, coarse grinding.
4. Less influence of water content, and the water percentage can reach 8%.
5. Working noise is less than 75db, the dust pollution is less, too.
6. Cubic finished products, big density, extremely fewer iron pollution.