The Solution of the Crack of the Main Shaft of the Cone Crusher
In general, the cone crusher is often used in cement industry, gravel, metallurgy, etc. It is mainly applied to conduct the fine crushing process of various ores. It has been rapidly appreciated by investors due to its high productivity and high efficiency. The cone crusher is a necessary one in the ore crushing and processing line. After a long-time load operation, there may be crack of the main shaft of the cone crusher, which is a big-scale ore crushing and processing machine.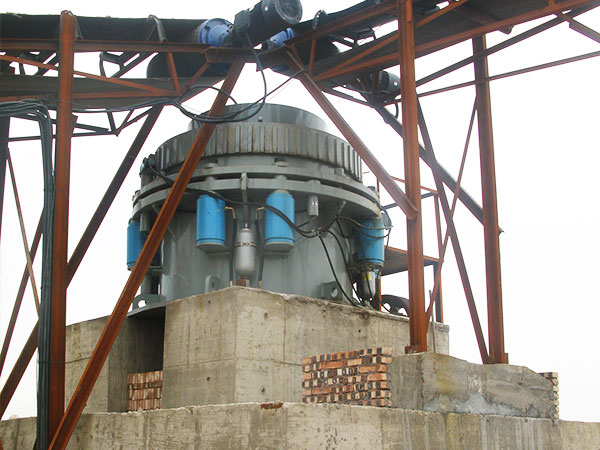 As a professional ore crushing and processing machinery manufacturer, Hongxing, here, will talk about the related problems of the crack of the main shaft of the cone crusher in its operation process. The crack of its main shaft will not only affect the normal production but also will decrease the service life of this equipment. Thus, Hongxing reminds users of the maintenance of its main shaft.
The crack of the cone crusher's main shaft may be caused by its own quality problem, outer factors, long-time operation. Hongxing reminds users of purchasing the qualified product at the regular manufacturers. As for the outer factor, you should select the proper material of the main shaft according to the actual situation.
The overwork crack of the main shaft of the cone crusher is mainly caused by the uneven distribution of the material inside the crushing cavity. In this case, the user should know how to adjust the glide slope altitude of the material. Hongxing has advanced the cone crusher. The new-type cone crusher is of normal operation without crack and the productivity has been increased. Meanwhile, a lot of maintenance cost has been saved.