The Application and Description of Chute Feeder:
Chute feeder is suitable to be used in ore beneficiation, coal, chemistry and other industrial departments and it is able to take out the granulate massive materials from the storage bin and send them to different types of material receiving devices, but it is not suitable for feeding concentrate powders or other powdery materials.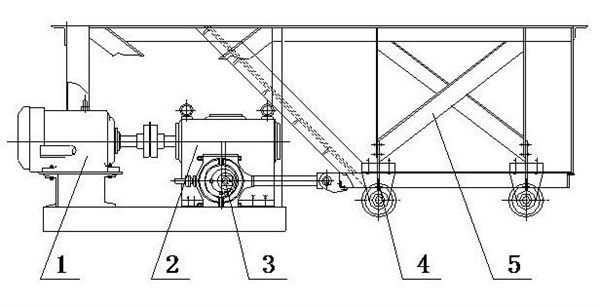 The Advantages and Function of Chute Feeder:
Chute feeder is a kind of feeding machine whose chute base board moves back and forth. It can be lifted at the discharging mouth of the ore storage bin or installed on the ground and it is mainly used as the feeding equipment for jaw crusher which needs even feeding.