The Appplication and Description of Drum Dryer:
Drum dryer is mainly used for drying materials with some moisture and granularity in ore beneficiation, building material, metallurgy and chemical department. Drum dryer has high adaptability to the materials so that it can be used for drying all kinds of materials, and in addition, the operation of this equipment is simple and reliable, for this reason, it gets wide application.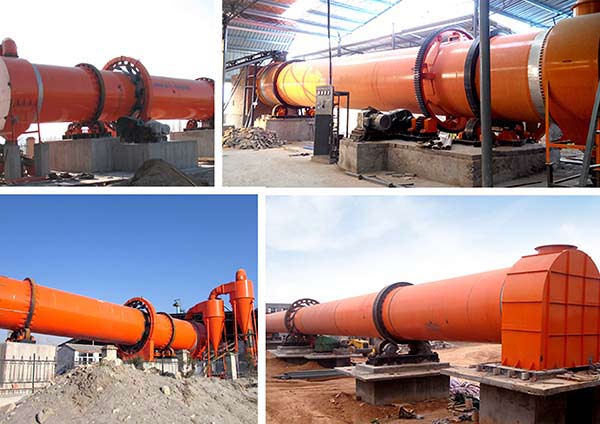 The Inner Structure and Function of Drum Dryer:
This machine is mainly composed of rotary part, lifting board, transmission part, supporting part and seal ring. The drum dryer produced by our company uses reasonable running parameters, and the coal and electricity consumption is reduced by over 10-15% and the output per machine is improved by over 10-15%, so that it has been widely used in the cement plants and ore beneficiation plants.