The Main Types of Rotary Dryer:
Rotary dryer can be divided into wet material rotary dryer, sand dryer, sawdust dryer, coal dryer, coal slime dryer, bentonite dryer, ore concentrate dryer, wood chip dryer, cassava dryer, gypsum dryer, cow dung dryer.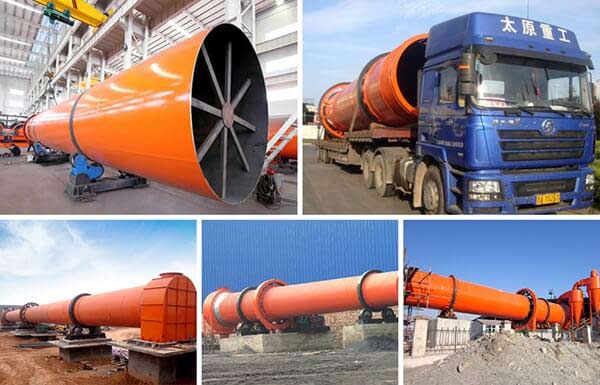 The Handling Materials and Application of Rotary Dryer:
The rotary dryer is widely used for drying the chalk slags, coal powder, slags, clay and other materials in the building materials, metallurgy, chemical industry, cement industry. The rotary dryer has a better adaptability and can dry various materials with a simple and reliable operation.
The Advanced Inner Structure of Rotary Dryer:
The rotary dryer is mainly composed by the revolving body, lifting plate, driving device, supporting device, sealing ring and other components. So it has the advantages of reasonable structure, perfect in workmanship, high yield, low energy consumption, convenient to operate.