The Component Parts and Function of High Frequency Screen:
High frequency screen is composed of exciter, pulp distributor, screen frame, rack, hanging spring and screen mesh. High frequency vibration fine screen is called high frequency screen for short and it is a type of classifying machine used in the ore dressing plant. The gap width of the grating of the screen is different, so that it classifies materials according to the material sizes.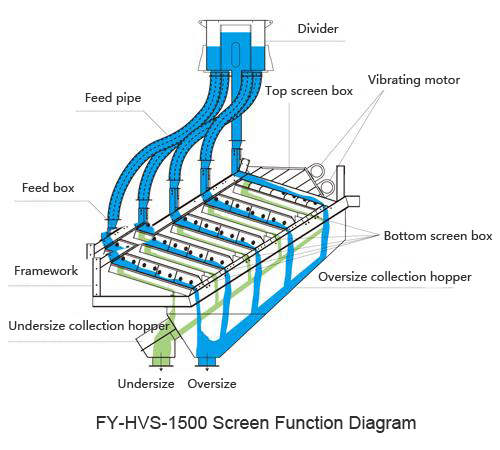 The Advantages and Benefits of High Frequency Screen:
High frequency screen has high efficiency, small amplitude and high screening frequency. Different from the working principle of common screening equipment, high frequency screen uses high frequency, which on the one hand breaks the tension of the ore pulp surface, and on the other hand, the fine particles vibrate with high speed on the screen surface, thus accelerating the separation of big density and useful minerals and increasing the probability that the materials smaller than the separation granularity contact the screen hole.