The Hot-sale Models and Capacity of Powder Grinding Mill:
Powder grinding mill is suitable for grinding 280 kinds of mineral ores whose Moh's hardness is below 9.3 and humidity less than 6%, and the granularity of the final products can be adjusted between 80-425 meshes.The hot-sale Models are 3R 780, 3R 3016, 3R 1410, 4R 3216, 5R 4119, 5R 4128, welcome to consult us to get the quotation of them.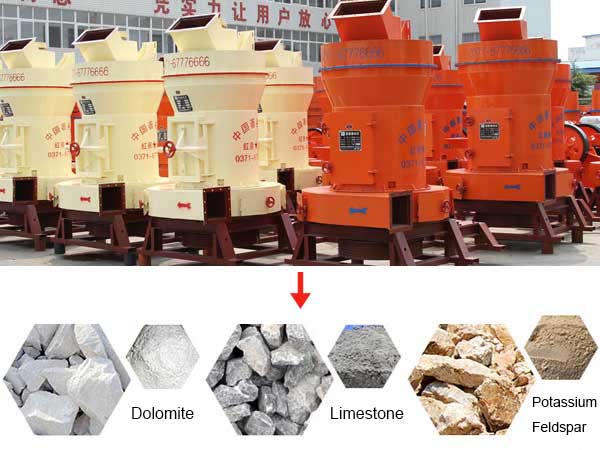 The Price List of Powder Grinding Mill:
Different types and sizes of powder grinding mill have different prices. The price is generally from thousands dollars to ten thousands or hundreds of thousands dollars. If you need our latest quotation of powder grinding mill, you can tell us your specific type and quantity after deciding its size and then we will then send the quotation to you asap.