The Handling Materials and Application of Single Cylinder Cone Crusher:
Single-cylinder cone crusher is divided into standard type and short-headed type which are used for medium crushing and fine crushing respectively. It is suitable for crushing all kinds of ores and rocks with high and over-medium hardness in medium, construction, water and electricity, transportation, chemistry and building material industry.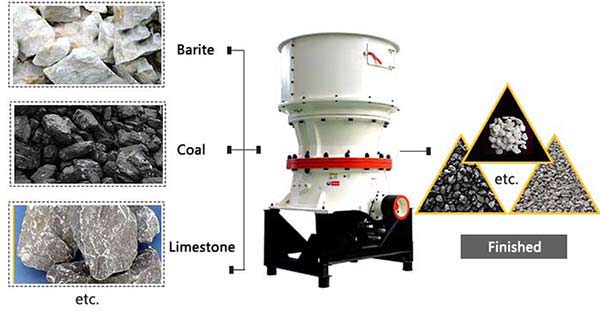 The Advantages and Benefits of Single Cylinder Cone Crusher:
1. High efficiency.
2. Big production capacity.
3. High-quality final products.
4. Multiple cavity medium and fine crushing.