!–-[if lt IE 8]> <![endif]–->
Impact Crusher
Application fields: ore crushing, railways, highways, energy, cement, chemicals, construction and other industries.
Processing capacity:

30-800 t/h

Max. Feeding size:

300-800mm
Applied materials: limestone, granite, river pebbles, basalt, concrete, aggregate, dolomite, iron ore, gold ore, coal , slag.etc
Introduction of Impact Crusher
The impact crusher can crush a variety of coarse, medium and fine materials (granite, limestone, concrete, etc.) with a feed size not exceeding 500 mm and a compressive strength not exceeding 350 MPa.
It is widely used in various ore crushing, railway, highway, energy, cement, chemical, construction and other industries. The size of the discharge material can be adjusted, and the crushing specifications are diversified.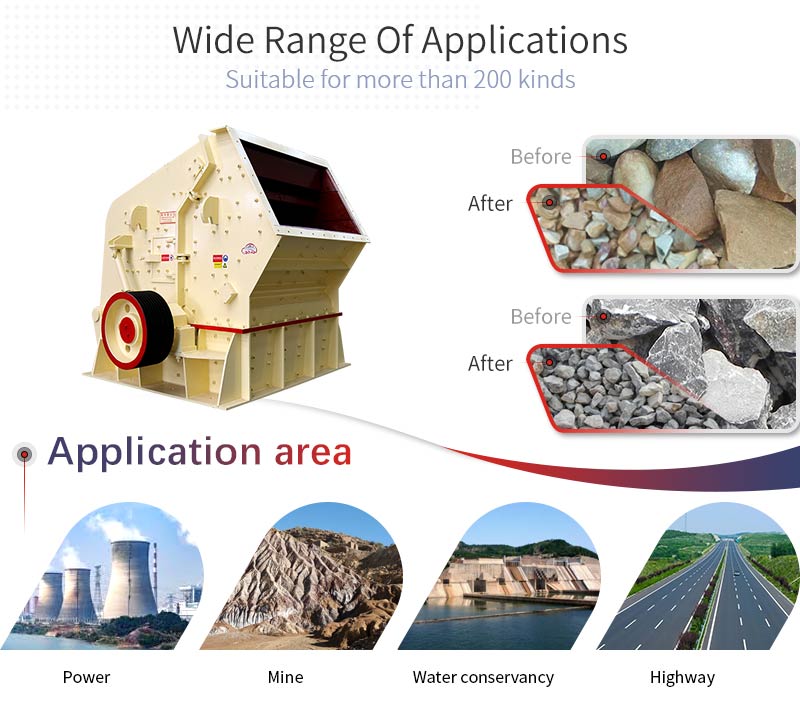 Features of Impact Crusher
1. It has big feeding mouth, high crushing chamber, high adaptability of the material hardness and small amount of stone powders
2. The gap between the impacting plate and the plate hammer is convenient to adjust so that it can effectively control the discharging granularity and the particle shape is good.
3. It has compact structure and strong rigidness, and the rotor has big rotational inertia.
4. It adopts high chromium plate so that it has shock resistance, abrasion resistance and big impacting force.
5. It adopts no key links so that it is convenient in maintenance and repair and economical and reliable.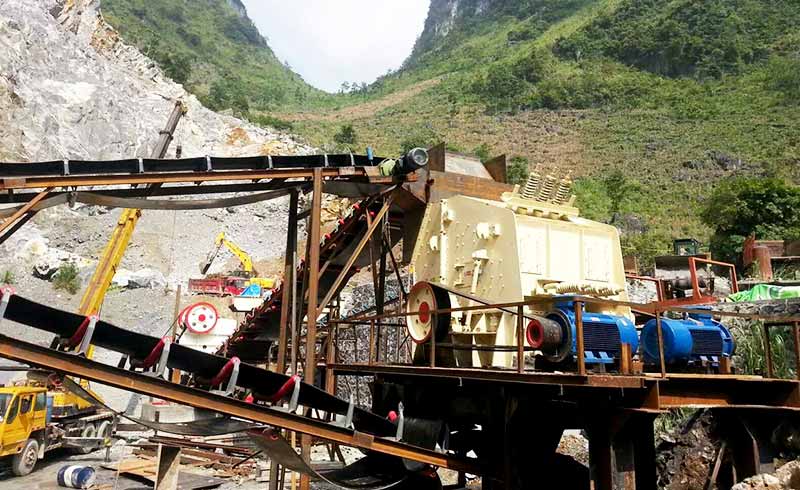 Price of Impact Crusher
The user is more concerned about the price of the impact crusher when purchasing the impact crusher. The price of the impact crusher is mainly related to its model, specifications, parameters, materials, etc., so users need to purchase the impact crusher. All aspects can be considered in order to choose a counter-crusher with more price advantage and higher cost performance. Welcome to consult online at any time. You can also send an email to info@hxjq.com to consult us.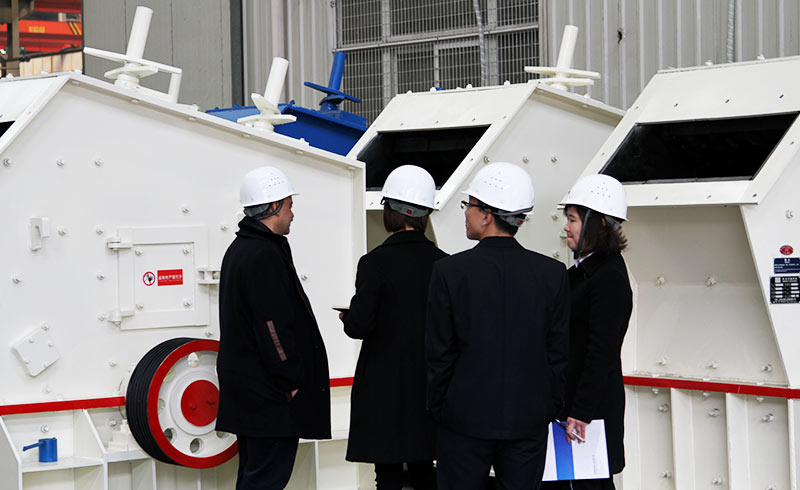 Our advantage
After nearly 40 years of industry experience, Hongxing mining machinery has absorbed the latest technology and concepts at home and abroad to develop products with international advanced level. The Hongxing machine has formed its own unique and rich corporate culture.
Impact crusher is one of our hot products, which is exported to more than 160 countries and regions around the world. However, we meet the customer's needs for the ultimate goal, and promise 100% ex-factory price to save costs for customers. We have more products and industry information waiting for you to know, please contact us!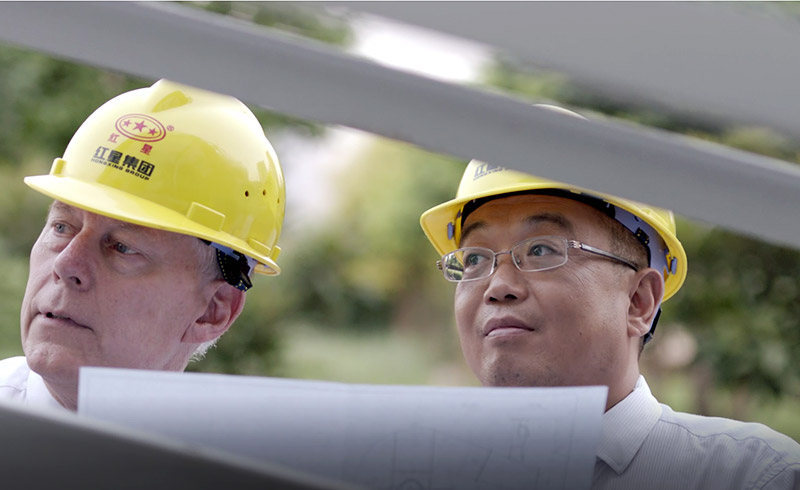 Technical data

Model
Specification
(mm)
Feed
opening
(mm)
The Maximum
Feeding Size
(mm)
Capacity
(t/h)
Power
(kw)
Overall
dimension
(L×W×H)
(mm)
Total
weight
(t)
PF-1007
Φ1000×700
400×730
300
30-70
4P 37-45
2330×1660×2300
12
PF-1010
Φ1000×1050
400×1080
350
50-90
4P 45-55
2370×1700×2390
15
PF-1210
Φ1250×1050
400×1080
350
70-130
6P 110
2680×2160×2800
17.7
PF-1214
Φ1250×1400
400×1430
350
80-180
6P 132
2650×2460×2800
22.4
PF-1315
Φ1320×1500
860×1520
500
100-280
6P 200
3180×2720×3120
27
PF-1320
Φ1300×2000
993×2000
500
140-380
6P 250
3220×3100×3120
34
PF-1520
Φ1500×2000
830×2040
700
200-550
4P 315-400
3959×3564×3330
50.6
PF-1820
Φ1800×2000
1260×2040
800
400-800
4P 630-710
4400×3866×4009
83.21
Quick Way To Get Price
Tell us your need such as capacity, materials, input and output size,we send the quote to you asap
Complete the form or email us (info@hxjq.com) , we will reply to you within 24 hours.
Better to try now / Waiting For Your Inquiry
Contact Us
To Build Product Quality, to Enhance Service Credibility.
CONTACT US
Tel:86-0371-67833161
Office Add:No.8, Tanxiang Road, Zhengzhou, Henan, China.
E-mail:info@hxjq.com
QUICK LINKS
Privacy Guarantee

Hi,may I help you with products, price, etc?