The Handling Materials and Application of Mobile Crusher Plant:
1. Be widely used in mining, coal, garbage and construction waste recycling, urban infrastructure, roads or construction sites and other site.
2. Making sand from gravel, rocks (limestone, granite, basalt, diabase, andesite, etc.), ore tailing.
3. Quarrying industries, crushing and screening, building and blasting industries and so on.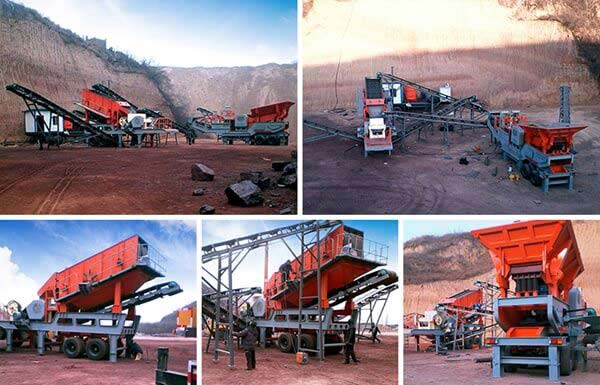 The Classification and Function of Mobile Crusher Plant
Mobile crusher plant is a flow of stone crushing operations, it can be seen as a simple stone production line, widely used in railway, highway, building construction, water conservancy, metallurgy and other industries, especially the construction waste disposal. The mobile crusher plant is divided into coarse crushing, medium crushing and fine crushing. In order to provide customers with a truly efficient low-cost crushing equipment, mobile crusher plant can be assembled in different ways according to different requirements.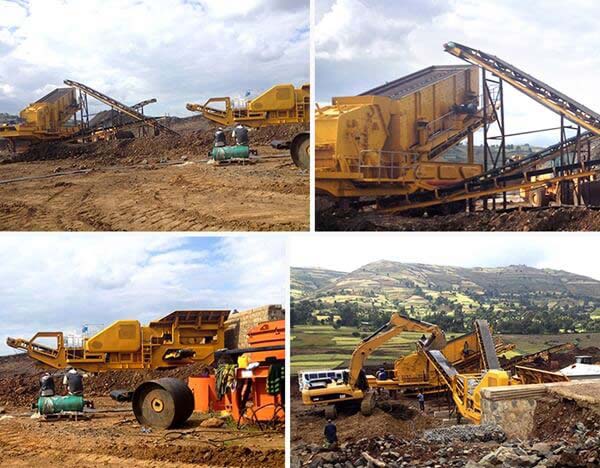 The Excellent Superiority of Mobile Crusher Plant:
1. Strong flexibility, it is adapt to different production requirements;
2. Reasonable structure, complete functions, reliable performance and convenient operation and maintenance;
3. Reducing the transportation costs of materials;
4. Flexible configuration and strong adaptability.