!–-[if lt IE 8]> <![endif]–->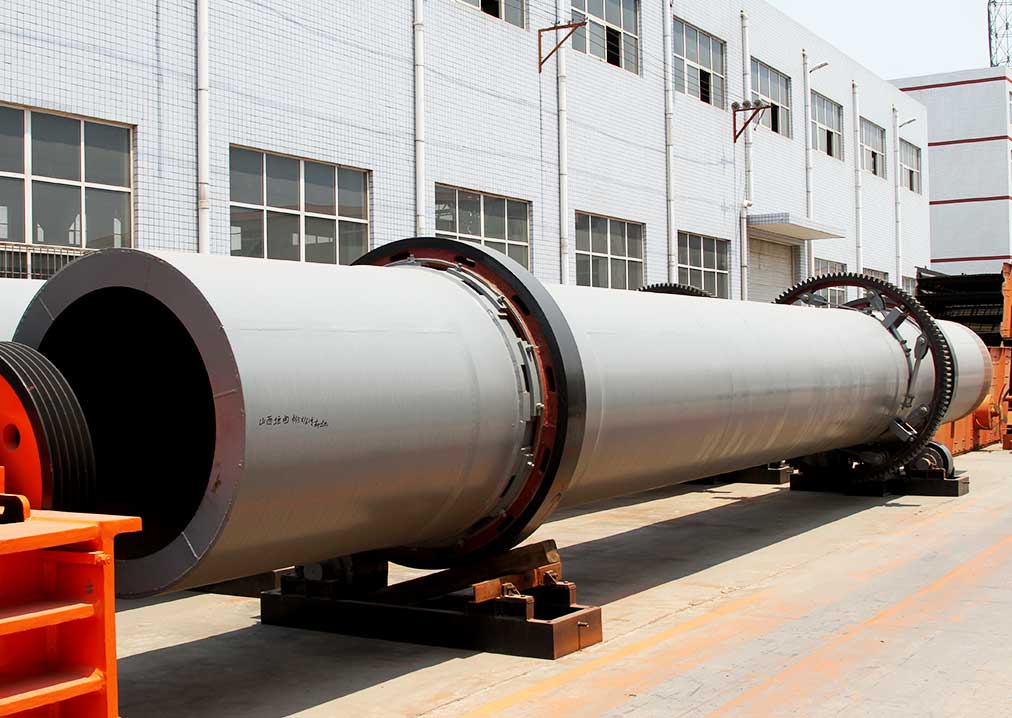 Cooler
Application fields: cement, silicate, refractory, fertilizer, ferrous and non-ferrous metal beneficiation.
Processing capacity:

2-75 t/h

Main motor:

15-315kw
Applied materials: Limestone, cement clinker, bauxite, activated lime, aluminum hydroxide, kaolin, etc.
The Description and Function of Cooler:
Cooler is one of the important machines of the rotary kiln system and its functions are to cool the clinker from the rotary kiln from 1000-1300℃ to below 200℃ and to improve the quality and grindability of the clinker.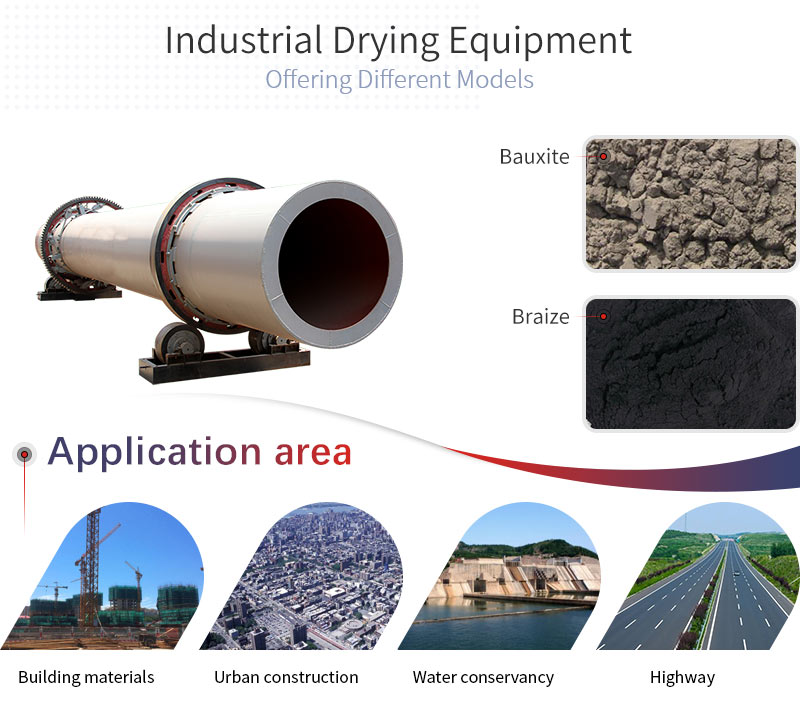 Features
This equipment can fully suck the air that is used for cooling the materials as secondary circulation air, thus improving the thermal efficiency of the kiln, and in addition, it has the features of simple structure, high running rate and convenient operation and maintenance, so that is very suitable for small-sized cement plant.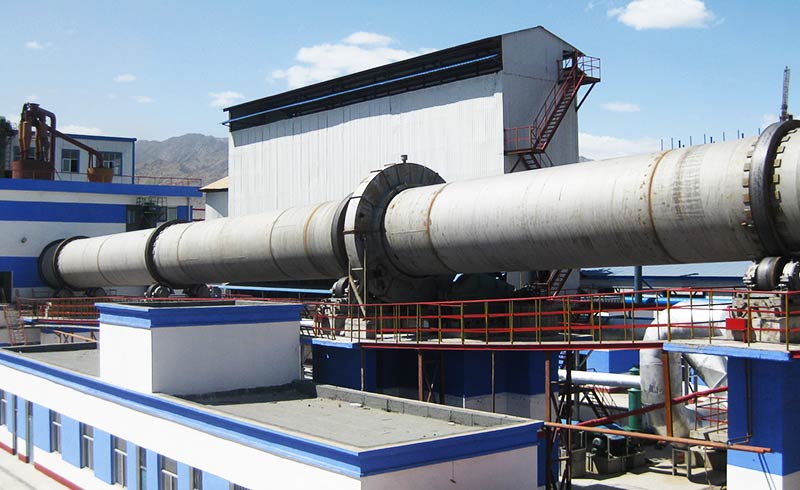 Working Principle
Clinker with high temperature goes into the cooler through the feeding device, and the cooler will rotate to drive the materials to conduct heat exchange with the air, and with the constant rotation of the kiln according to the designed inclination and rotating speed, the materials will also periodically roll and move forward inside the kiln, so that the raw materials are send from the feeding end to the discharging end and cooled to below 200℃ in the time period when the materials go through the rotary kiln.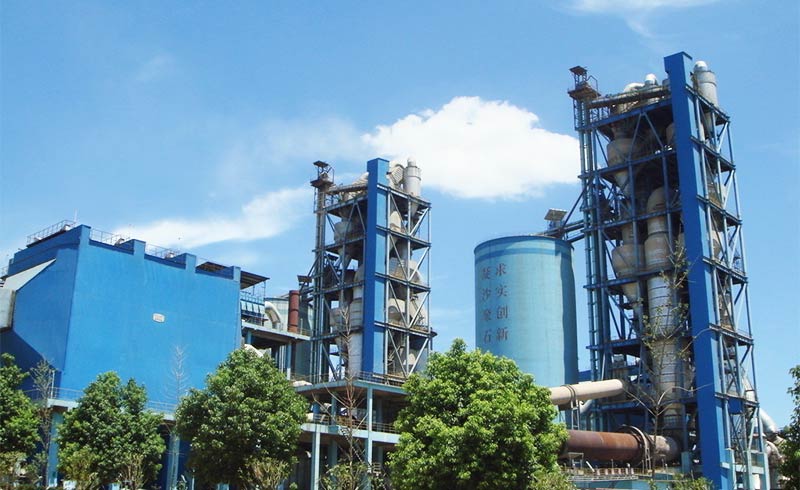 Learn More About Cooler and Hongxing Mining Machinery
After nearly 40 years of industry experience, Hongxing mining machinery has absorbed the latest technology and concepts at home and abroad to develop products with international advanced level. The Hongxing machine has formed its own unique and rich corporate culture.
our products have exported to more than 160 countries and regions around the world. However, we meet the customer's needs for the ultimate goal, and promise 100% ex-factory price to save costs for customers. We have more products and industry information waiting for you to know, please leave a message or you can contact customer service for free online, or send an email to info@hxjq.com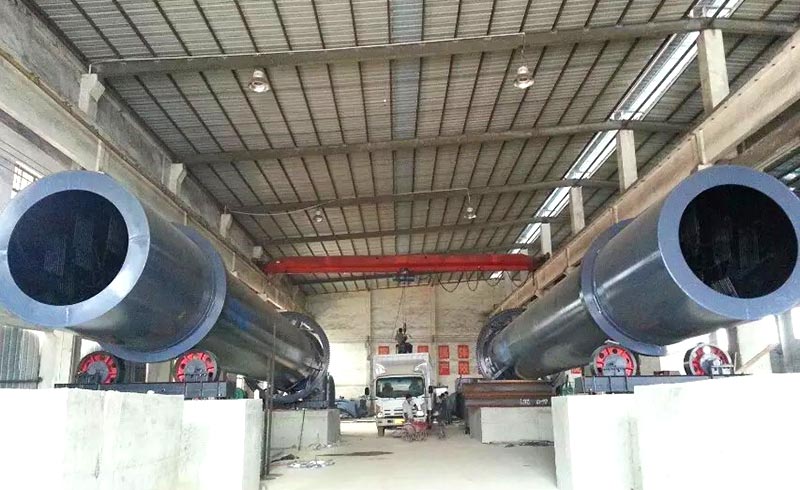 Technical data

Spec./m
(Dia×Length)
Capacity
(t/h)
Installation
Obliquity
(%)
Main Reducer

Main Motor
(kw)
Weight
(t)
Φ1.5×15
2~3
3~5
ZQ500
15
28
Φ1.5×20
3~4
3~5
ZQ500
15
35
Φ1.8×18
4~6
3~5
ZQ500
18.5
47
Φ2.0×22
7~8.5
3~5
ZQ500
22
61
Φ2.2×18
7~8.5
3~5
ZQ500
22
64
Φ2.2×22
8~10
3~5
ZQ650
30
73
Φ2.4×24
12~15
3~5
ZS125
45
98
Φ2.5×25
15~20
3~5
ZS125
55
110
Φ2.8×28
16~22
3~5
ZL100
55
130
Φ3.0×30
20~25
3~5
ZL115
75
169
Φ3.2×36
28~32
3~5
ZL115
90
200
Φ3.3×40
32~36
3~5
ZI130
132
237
Φ3.6×36
35~38
3~5
ZSY450-28
185
318
Φ4.0×36
50~60
3~5
ZSY450-25
220
348
Φ4.0×45
60~70
3~5
ZSY450-25
250
414
Φ4.5×50
70~75
3~5
ZSY500-25
315
576
Quick Way To Get Price
Tell us your need such as capacity, materials, input and output size,we send the quote to you asap
Complete the form or email us (info@hxjq.com) , we will reply to you within 24 hours.
Better to try now / Waiting For Your Inquiry
Contact Us
To Build Product Quality, to Enhance Service Credibility.
CONTACT US
Tel:86-0371-67833161
Office Add:No.8, Tanxiang Road, Zhengzhou, Henan, China.
E-mail:info@hxjq.com
QUICK LINKS
Privacy Guarantee

Hi,may I help you with products, price, etc?