The Application and Description of Crawler Mobile Crusher:
Crawler mobile crusher can be used in many fields for crushing construction waste and materials such as ores, rocks and lump road pitch and concrete. Crawler mobile crushing station is a highly efficient crushing machine that adopts self-driving method, so that it has advanced technology and comprehensive functions.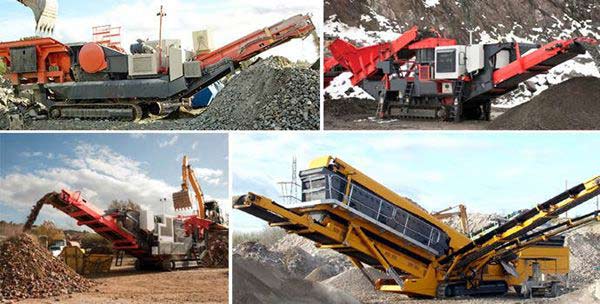 The Advantages and Benefits of Crawler Mobile Crusher:
Crawler-type mobile crusher has the working performance of rock crushing, aggregate production and open-pit mining. Crawler-type mobile crushing station has such advantages as advanced design, excellent performance, high production efficiency, convenient operation and maintenance, economic running cost and stable and reliable working condition.

The Performance Characteristics of Crawler Mobile Crusher:
At any topographic condition, crawler-type mobile crushing station can reach any position of the working site, which will reduce the disposal and operation of the materials and facilitate the coordination of the auxiliary machines. Through wireless remote control, crusher machine can be easily driven onto the trailer and transported to the working site. As it needs no assembly, it can be put into production immediately it reaches the working site.