The Handling Materials and Application of Rock Crusher:
Rock crusher can widely be used in some fields such as highways, crushing project, bridge and artificial sand making. The materials of rock crusher are pebble, calcite, granite, quartz, concrete, dolomite, bluestone, iron ore, limestone, iron ore, coal gangue, construction waste, ferrosilicon, basalt, sandstone, rocks, ore, glass, cement clinker and some metal.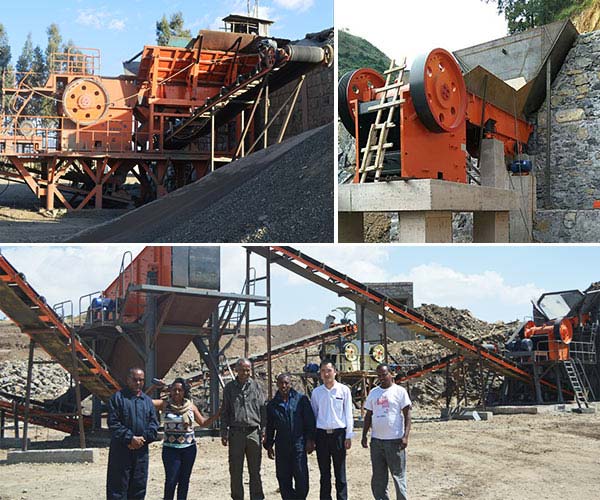 The Advantages and Benefits of Rock Crusher:
1. Small volume, light wight, higher processing capacity and lower production cost.
2. Energy saving and higher working efficiency.
3. Big crushing ratio, simple crushing production line.
4. Uniform and cubic finished products.