The Description and Function of Single Stage Crusher:
This single-stage crusher can crush the mined large-sized ores to the granularity of an average of 5mm for only one time, and it is the ideal product for replacing traditional two-stage and three-stage crushing method, thus simplifying the production process and saving infrastructure investment and production cost.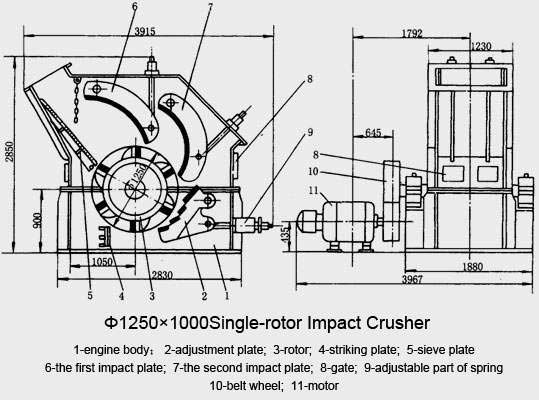 The Performance Characteristics of Single Stage Crusher:
1. It is big crushing ratio and the maximum feeding granularity can reach 1.3-1.5m.
2. The discharging granularity can be adjusted in the ranges of 3-150mm.
3. The discharging materials are fine has good shape, and the content of powder-shaped materials is below 20%.